Battlefields, Monuments and Markers:
A Guide to Native American and United States Army Engagements 1854-1890
by Andrew Hogarth and Kim Vaughan
As recently as one hundred and thirty years ago the Great Plains of the United States of America was the homeland of the nomadic Native American tribes – the Lakota Sioux, Cheyenne, Arapaho, Crow, Shoshone, Pawnee, Kiowa, Nez Perce, Plains Apache and Comanche. Their traditional lands stretched from the Canadian border down into the Texas panhandle. The years 1854-1890 marked the height of European-Native American confrontation on the Great Plains. Battlefields, Monuments and Markers concerns itself with those years presenting to the reader over one hundred and twenty sites in a series of modern photographs, a brief history of the events and a guide on how to find these places. 100 pages, plus maps.
National Library of Australia Card Number and ISBN 0-646-14651-3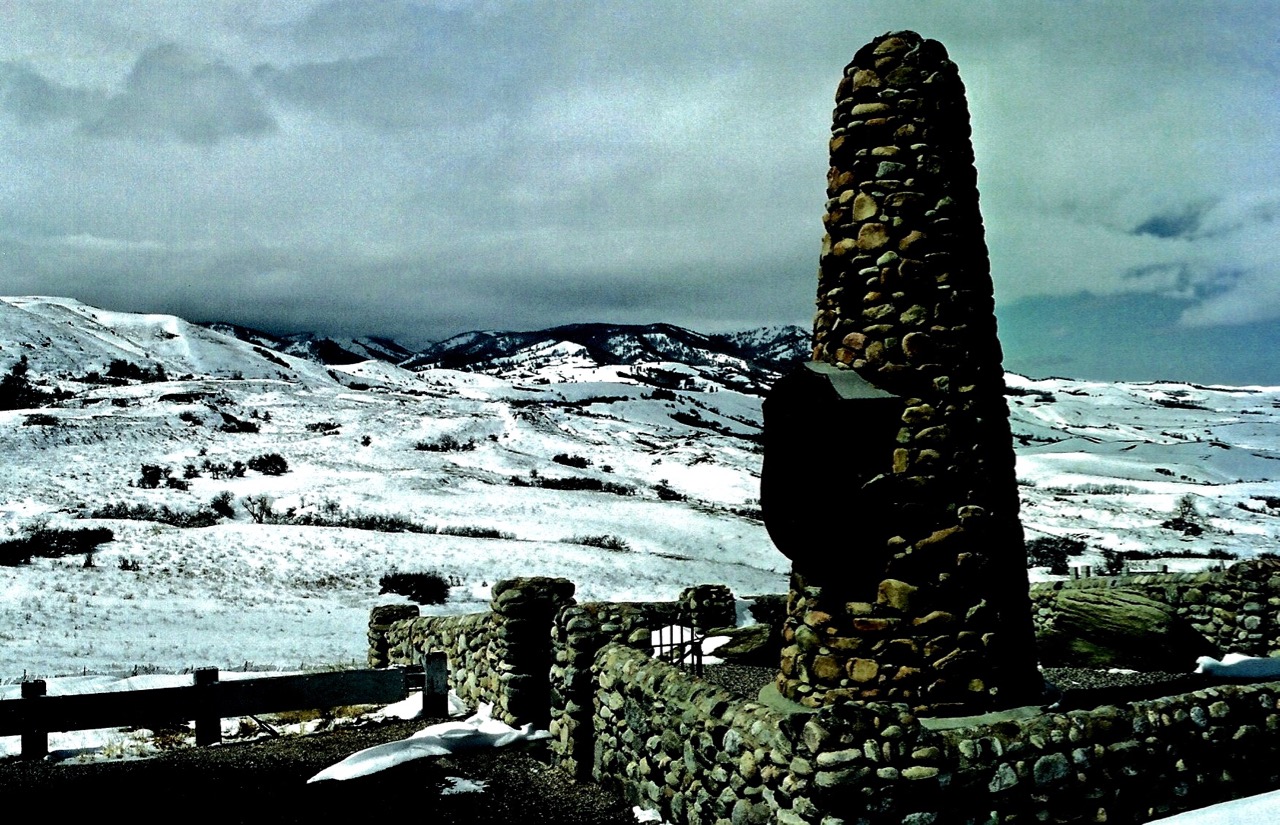 A determined survival
Ethol Bohnhoff, Independent Review, Sydney, New South Wales, Australia, 11th December, 1993.
All through recorded history of mankind the tenacity of the human spirit evidences itself against calamitous odds and events, leading to intended wholesale extinction of a class or nation, with survivors bruised, unbowed and unbroken, to record for future generations the monstrosity of human endeavours against them.
It is with surprise one reads of a "holocaust" preceding World War II – a "holocaust" of an earlier era whereby 6,000,000 native Americans were virtually exterminated. Some coincidence!
The present work is a guide to the resistance and battlefields of disjointed or combined tribes of American Indians against the aggressive newcomer in defending their native lands and lives. The conflicts, with heroism, treachery and loss of life on both sides, ceasing 100-odd years ago. Still in living memory of oral history of the American Indian and given rise to historical societies of USA citizens preserving physical evidence of deaths, garrisons and forts, besides enshrinement in printed works for posterity.
The authors provide a valuable objective guide to this unfolding segment of USA history and the native American Indian. Arrow straight in its direction, both in the printed word and visual content. Either as an historical landmark of general interest, or a stimulant to the curious and / or budding historian as a first guided step towards objective facts, including hidden truths now surfaced.
Simply a must: to be explored and cherished.
In 1990 I donated archived prints of my 1980's battlefield images to Mary Ellen McWilliams at the Fort Phil Kearny/Bozeman Trail Association in Sheridan, Wyoming. Today they are housed at the Johnson County Library in Buffalo, Wyoming. For my generous gift I was later awarded the Fort Phil Kearny/Bozeman Trail Association Spur Club Award.