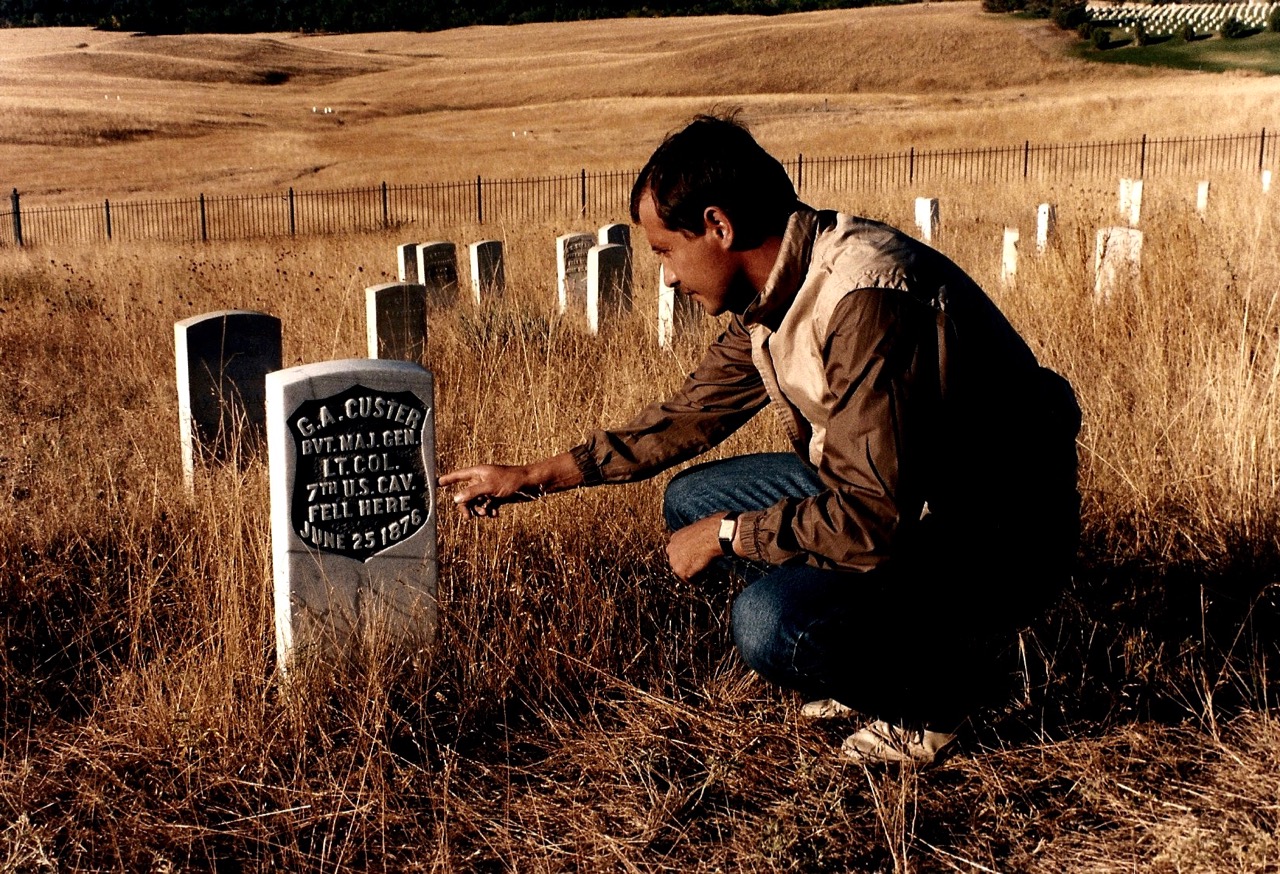 A Sydney paleface tells of life among tribal Indians
by Marianne Bilkey
The Daily Telegraph, Sydney, New South Wales, Australia, 10th March 1988.
Andrew Hogarth has had a fascination with American Indians since childhood.
As a boy in Scotland he refused to watch movies with his mother unless they were about Indians instead of cowboys.
Now, after three working trips to America, the Sydneysider has captured his lifelong interest in print with the release of a book about the Plains Indian.
Andrew, a camera operator for The Daily Telegraph, wants people to understand the anguish the Indians experienced during the early years of their battle for freedom and acceptance.
"I suppose I became interested in the Indians because like them, I'm a bit of a radical," he said.
Andrew's interest has taken him across 96,000 kilometres of America in search of information.
"They were subdued in America from 1854 to 1890 and even after that they had to fight for acceptance."
"This book concerns itself with those years, with modern photographs, historical photographs, a brief history of the actions, and a guide on how to find these places."
In the book "Battlefields, Monuments and Markers," Andrew writes: "Unlike my birthplace, Edinburgh, with its castle, palace and wealth of old buildings, sites concerned in this publication do not offer the visitor such monuments to one culture's dominance."
"The great western plains of the United States do not share the claustrophobia and crowds of Europe, but offer the visitor a rawness and a chance to experience the often unsurpassed beauty of the plains."
The book is the second Andrew has written about Indians.