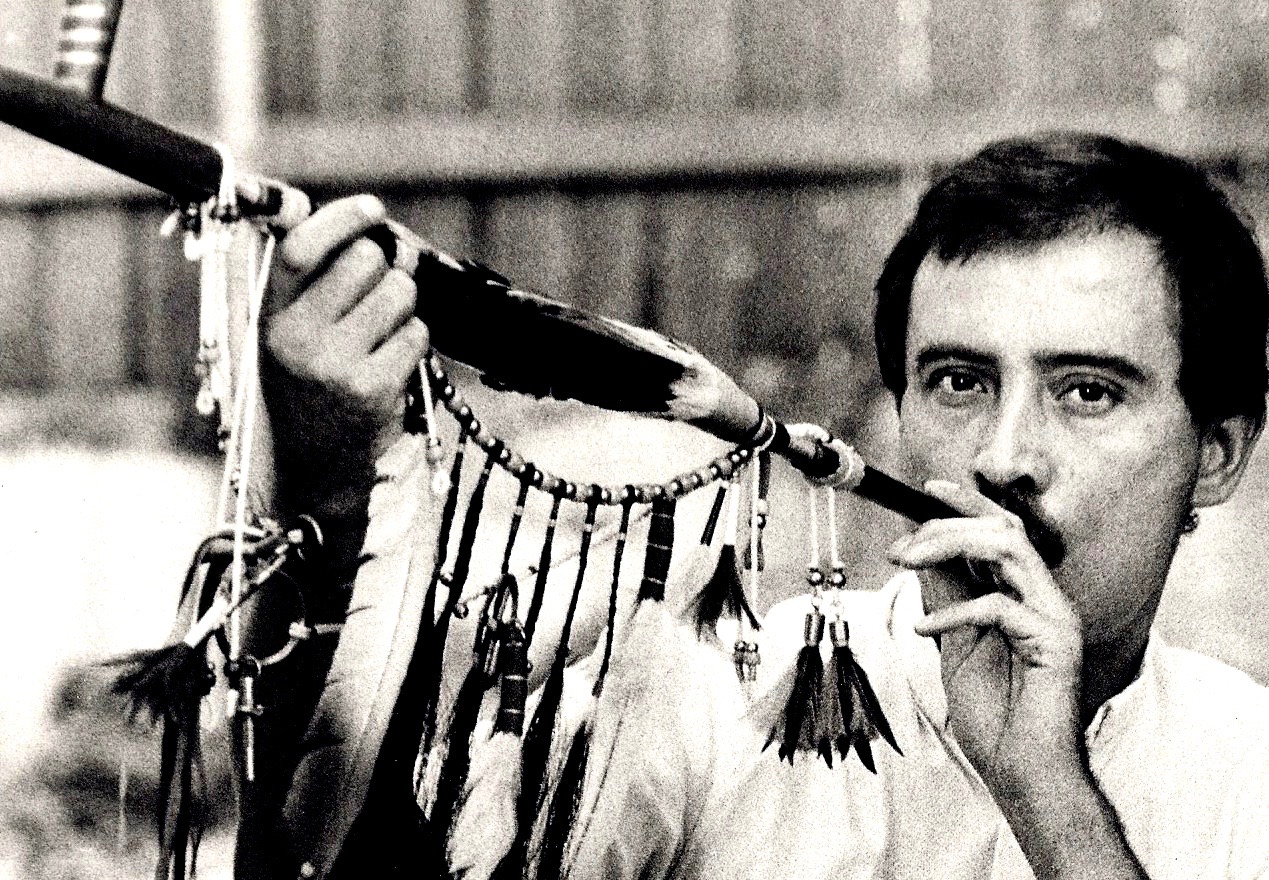 The Sioux's record set straight
by Malcolm Andrews
The Daily Telegraph, Sydney, New South Wales, Australia, 11th March 1985.
There's no denying that over the years Hollywood has given Indians a bad name. In the B-grade western movies we used to watch on Saturday afternoons, the Indians were always the baddies.
As such, they used to get their just deserts, massacred by the good white Anglo-Saxon Protestants who pioneered the American west in wagon train after wagon train.
Naturally enough, when we played cowboys and Indians everyone wanted to be a cowboy. You only ended up as an Indian if you were the smallest and couldn't stand up for yourself when the sides were chosen.
Even Andrew Hogarth understood that.
"Of course, when I was a kid I wanted to be a cowboy. It was always the Indians who got killed," he said.
We say even when referring to Andrew because if there were cowboy and Indian games for adults, these days the 33-year-old Scot would undoubtedly want to be on the other side.
He is a self-taught expert on the Sioux Indians.
And he has just published (at a personal cost of about $20,000) a book in which he shoots down so many of the TV-inspired myths.
It sets the record straight about these proud people, who numbered among their ranks such names as the great chiefs Sitting Bull and Crazy Horse.
"I remember as a child, watching television shows like Bronco and Rawhide and even then I thought no one could be as bad as the way the Indians were portrayed," Andrew said. "From that moment on I had a passionate interest in the Indian people.
"In 1981 I was one of the three million British people Maggie Thatcher put out of work so I decided to head off to Australia. I went via the United States of America to see first hand the places famous in Indian history – Crazy Horse Mountain, Little Bighorn, Wounded Knee and so on."
It was to be the first of three visits to Indian country (a fourth is planned for two weeks time). On the last visit he met Jack Little, one of the last surviving full-blood Sioux
(it's estimated that within 30 years there will be none left).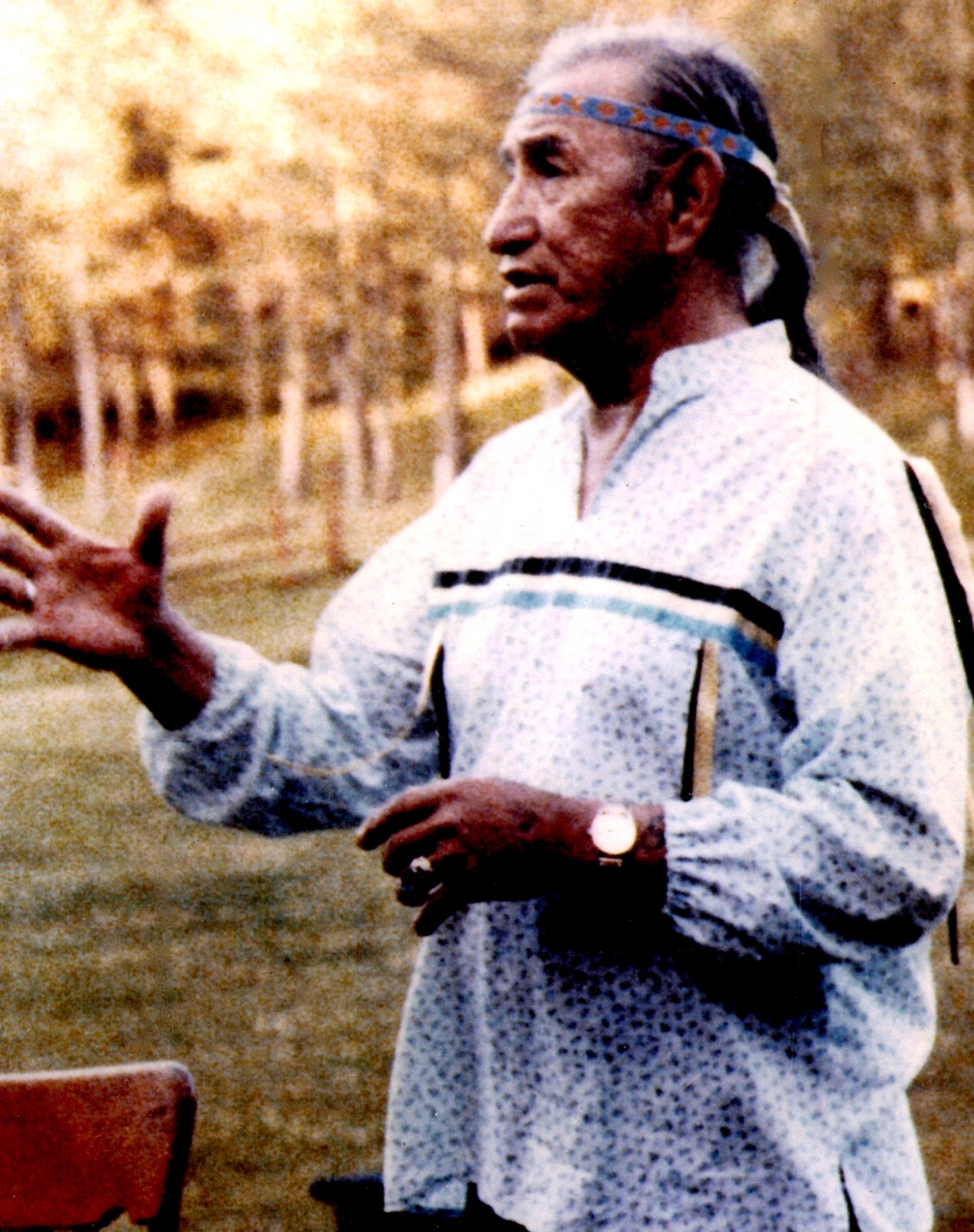 Jack, the curator at Crazy Horse Mountain in South Dakota, is regarded by many as one of the most radical of all the surviving Sioux.
Old Jack Little doesn't have much time for white people but realised Andrew was different from your run-of-the-mill paleface.
"The white man will destroy life on this earth," he told Andrew.
"He has been intent on doing this since he started up the hill of progress.
"The sad thing is he's going to take all other people and forms of life with him."
As well as chronicling the Sioux history, Andrew's book, "Light at the End of the Tunnel," tells Jack Little's life story.
A photo of Jack hangs on the living room wall of Andrew's Sydney flat, along with old Indian scenes and colourful artefacts.
There's an authentic breastplate made from turkey bones and intestines and horses hair and, of course a "peace pipe."
"Here's another Hollywood myth." Says Andrew.
"Television and movies would have you believe the Indians sat around having a puff every evening."
"But it was really a spiritual thing, used only in special ceremonies."
Less than spiritual are the video tapes sitting next to Andrew's television set- the movies "A Man Called Horse" and "Soldier Blue."
The fact that Andrew holds the Indian culture in high esteem, if not awe, is obvious.
Just as obvious is his contempt for that famous old cavalry officer General Custer.
"Custer saw the destruction of the Sioux and Cheyenne village in the Little Bighorn as a way of enhancing his prospects of becoming the President of the United States," Andrew says.
"He was oblivious to the danger to his men and attacked despite warnings by his Indian scouts."
It's history now that not only did Custer not make it to Washington, he didn't even make it past Little Bighorn.