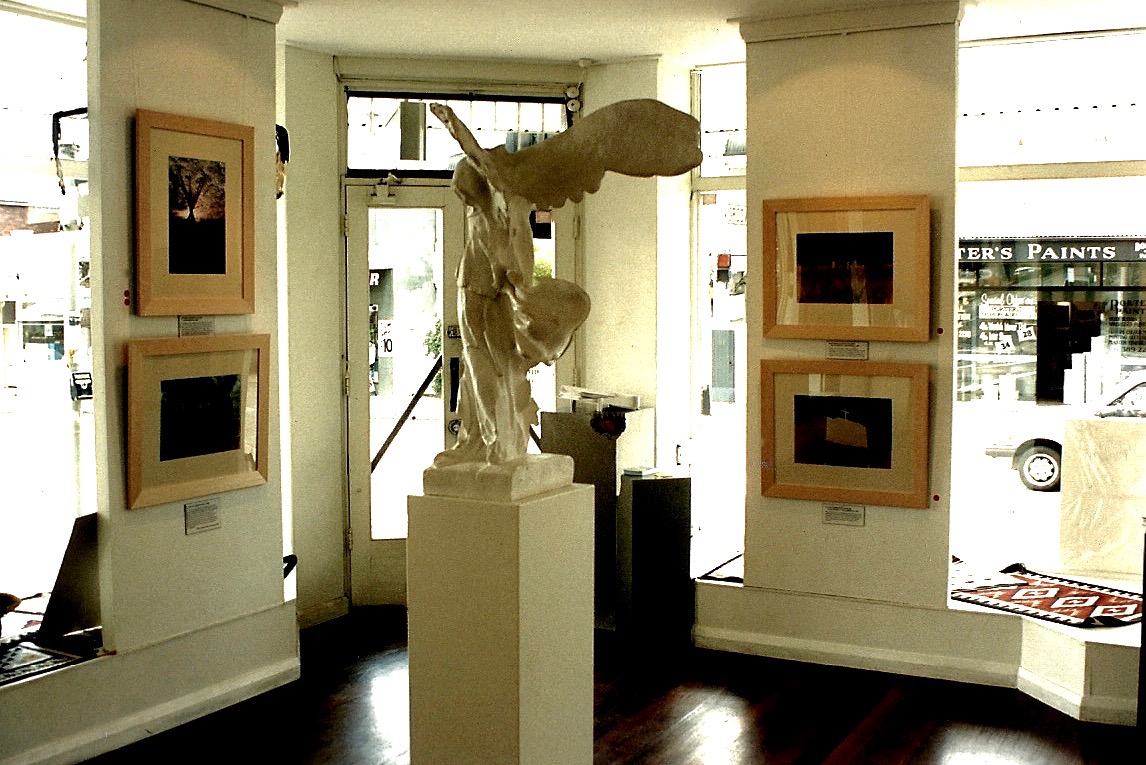 Windows to Another World
Exhibition Review by Cathryn Harris
The Wentworth Courier, Sydney,
New South Wales, Australia, 2nd November 1994.
Andrew Hogarth, a photographer with a life long passion for Native American culture, currently has a collection of his works on display.
This is not just any exhibition. It is Hogarth's personal look at Native America, 92,000 miles across the Great Plains to the Southwest. He concentrates particularly on the Four Corners region of New Mexico, Arizona, Utah and Colorado.
The photographs represent the life and history of an indigenous people whose culture has been overshadowed for years by urban America. Hogarth's exhibition serves as a visual text book, introducing the viewer to the Natives dwellings, religious beliefs, and monuments of present and past. The 'Wounded Knee Memorial, Pine Ridge Reservation, South Dakota, 1985' is a prime example. The monument depicted represents, "the survivors of the 1890 Wounded Knee Massacre, where four men and forty-seven women and children were taken to the Episcopal Mission to shelter from the bitter winter weather. Above the pulpit amid the Christmas decorations a banner read: "Peace On Earth, Good Will To Men."
Many different Native tribes are covered in the exhibition; the Sioux (Lakota), Cheyenne, Navajo, Pueblo, Arapaho and Shoshone, to name a few. The unique nature of each is successfully captured, some with quotes from their great Chiefs. A wonderful example incorporates a photograph of a girl, 'Myrcine Deer, Cheyenne and Ponca, Oklahoma, 1992', with a quote from esteemed Chief Jack Little:
"Young girls sometimes had dreams or visions, but more often their names were derived from some personality trait, or something unusual they had done. Their names were such as Mountain Wolf Woman, Gentle Bird, Bird Woman and Morning Star. A woman kept her name for life. She did not have the name of a parent when she was a child, and she did not take the name of her husband when she was married. Like the men, she was an individual with her own name."
The Native Lands: The West of the American Indian 1984-1999 exhibition is a powerful tribute to those who truly understand the land. Showing at Graphis Fine Art Gallery, 150 Edgecliff Road, Woollahra – 11th October – 5th November, 1994. Pictured at the top of the page is Graphis Fine Art Gallery on opening night for the Native Lands exhibition in 1994.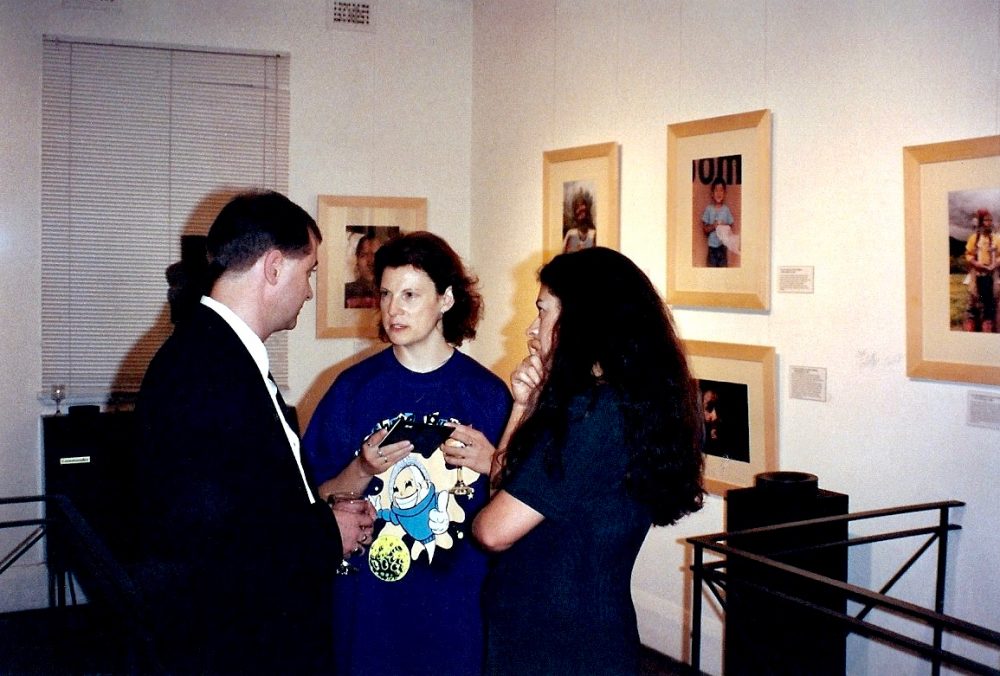 Opening night of Native Lands at Graphis Fine Art Gallery 1994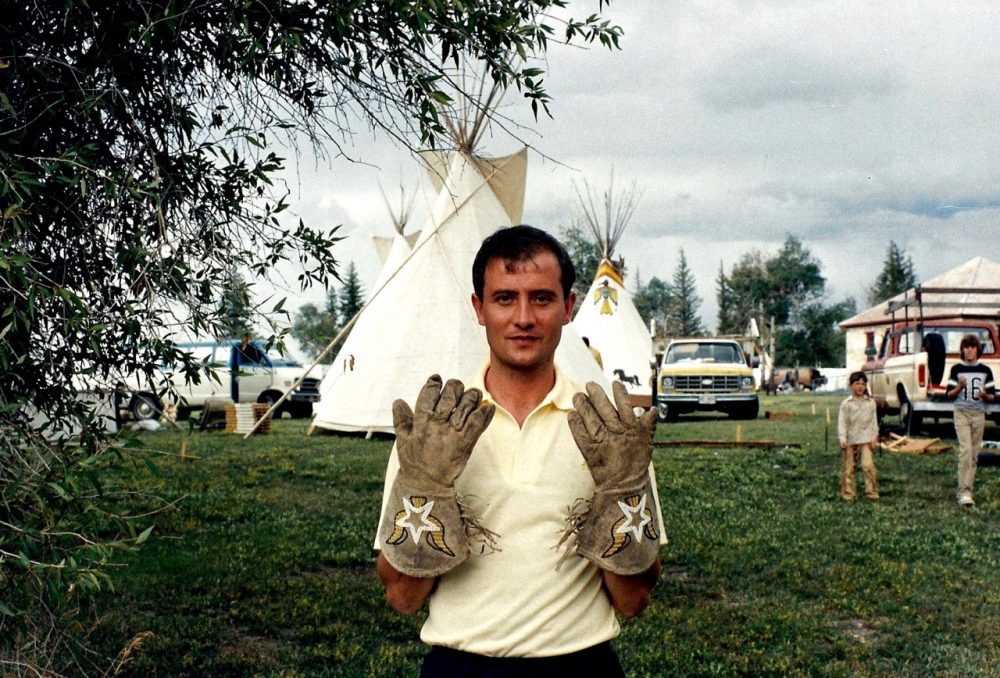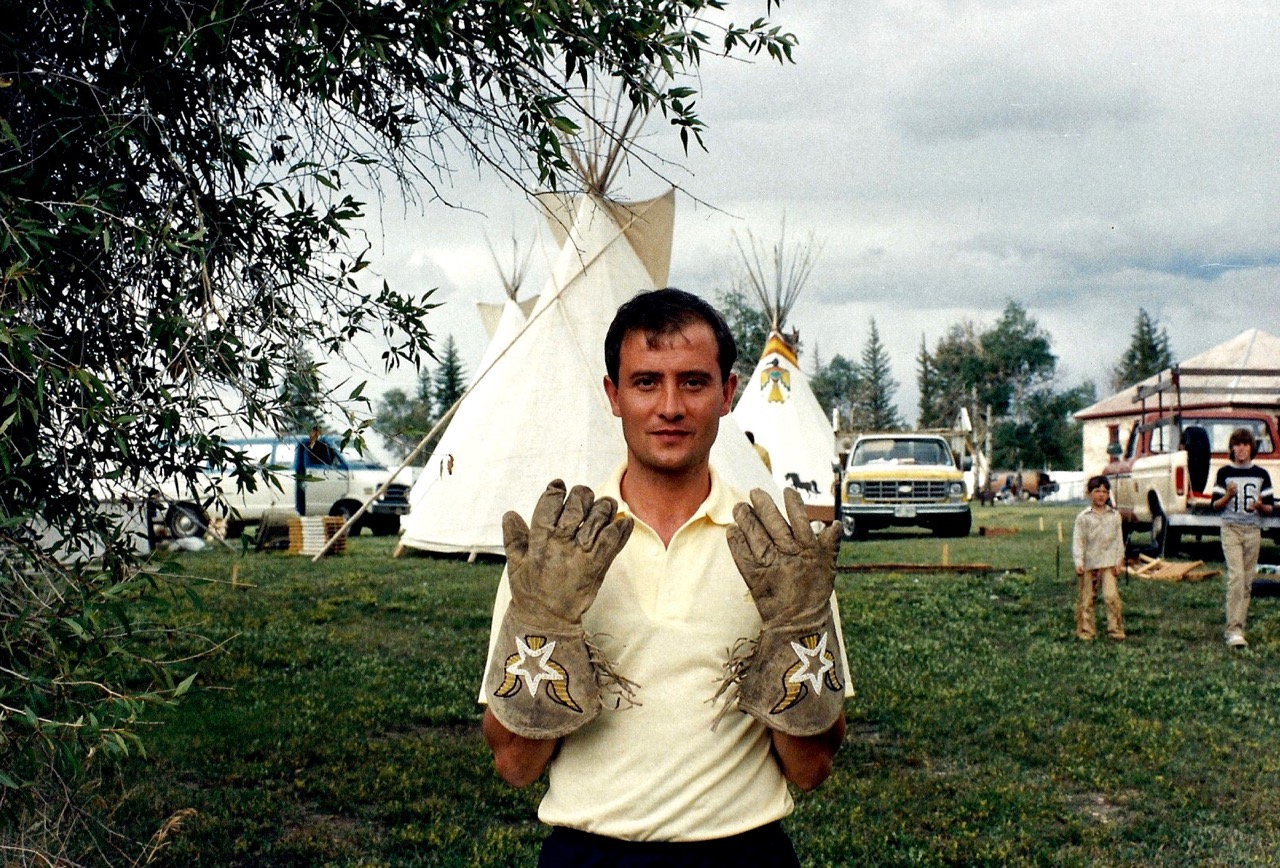 Andrew Hogarth Fort Bridger Green River Wyoming 1984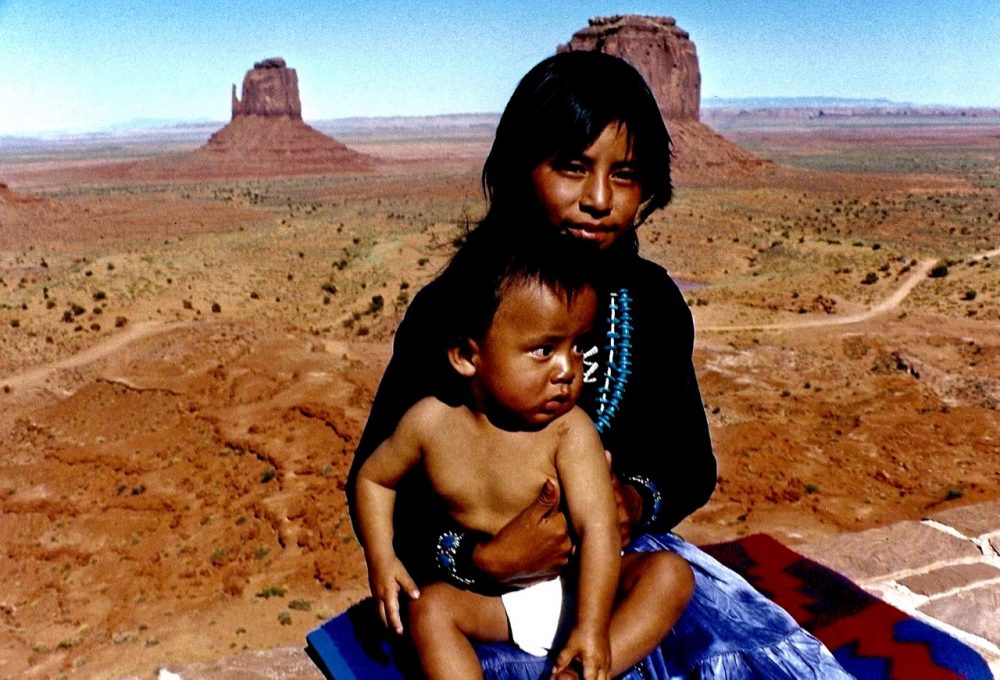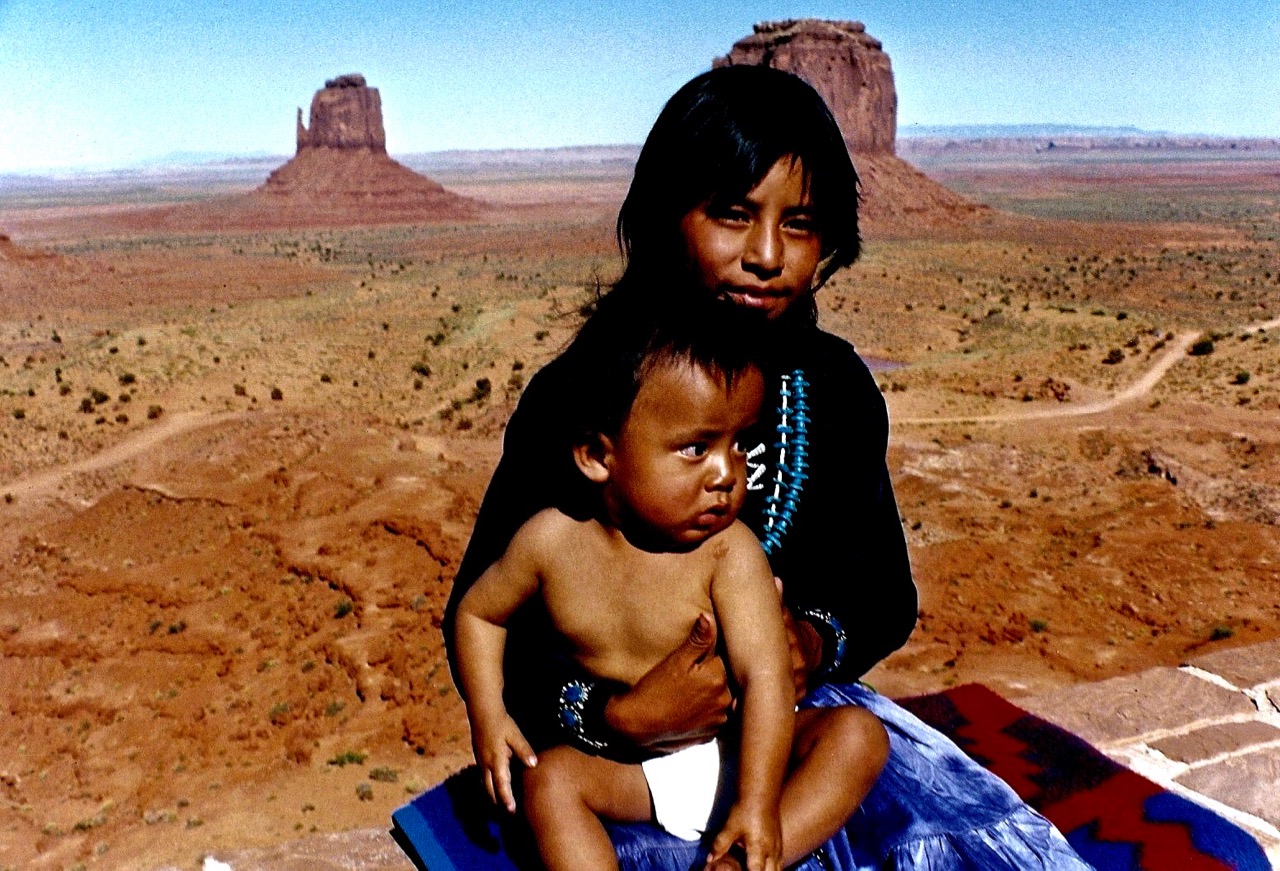 Kylie & Bert Attine Navajo Monument Valley Utah 1987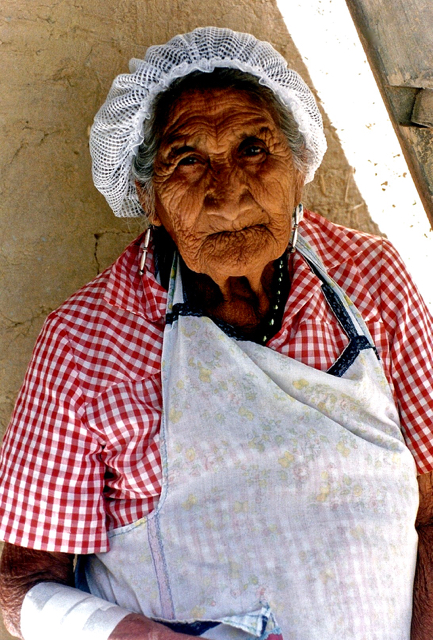 Pueblo Elder Acoma Sky City New Mexico 1992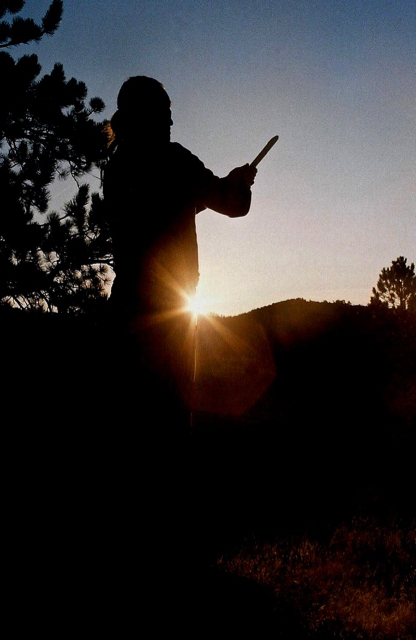 Black Hills Sunrise South Dakota 1984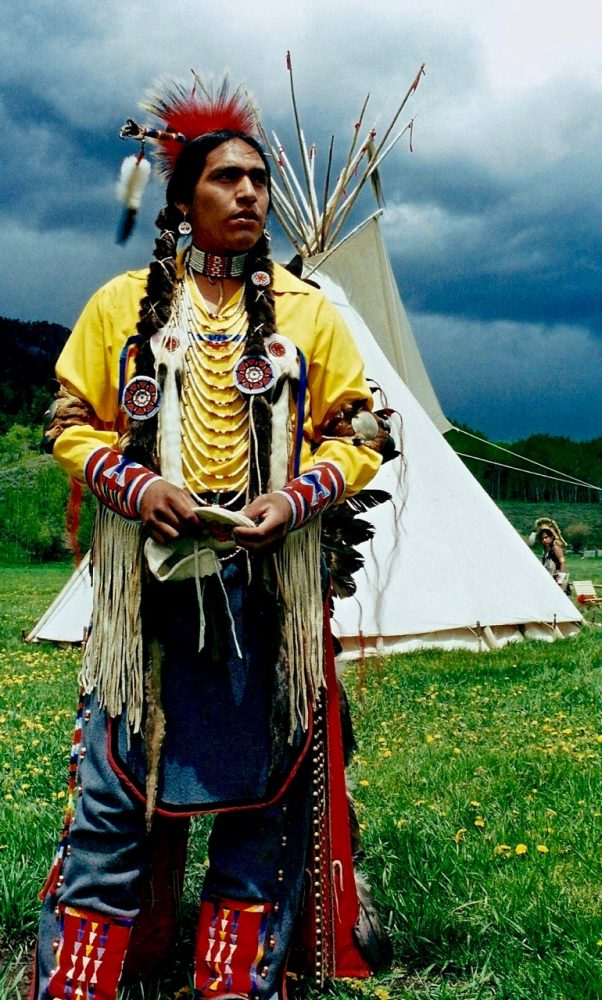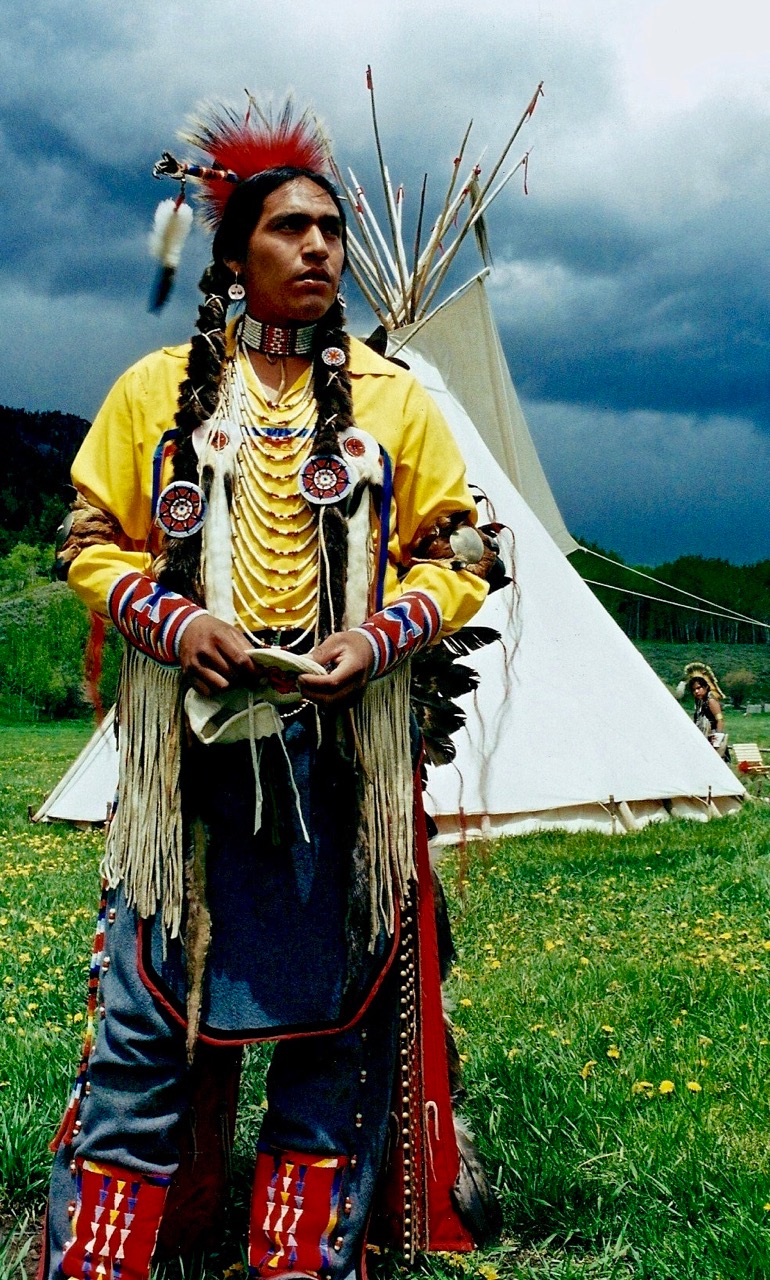 Bill Hayes Shoshone Dancer Jackson Hole Wyoming 1985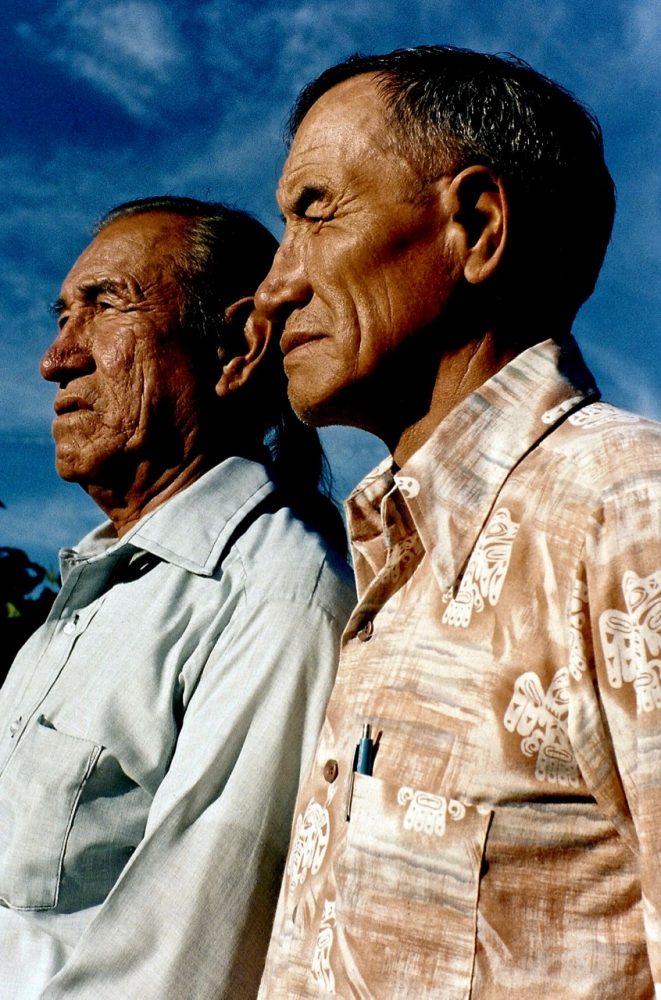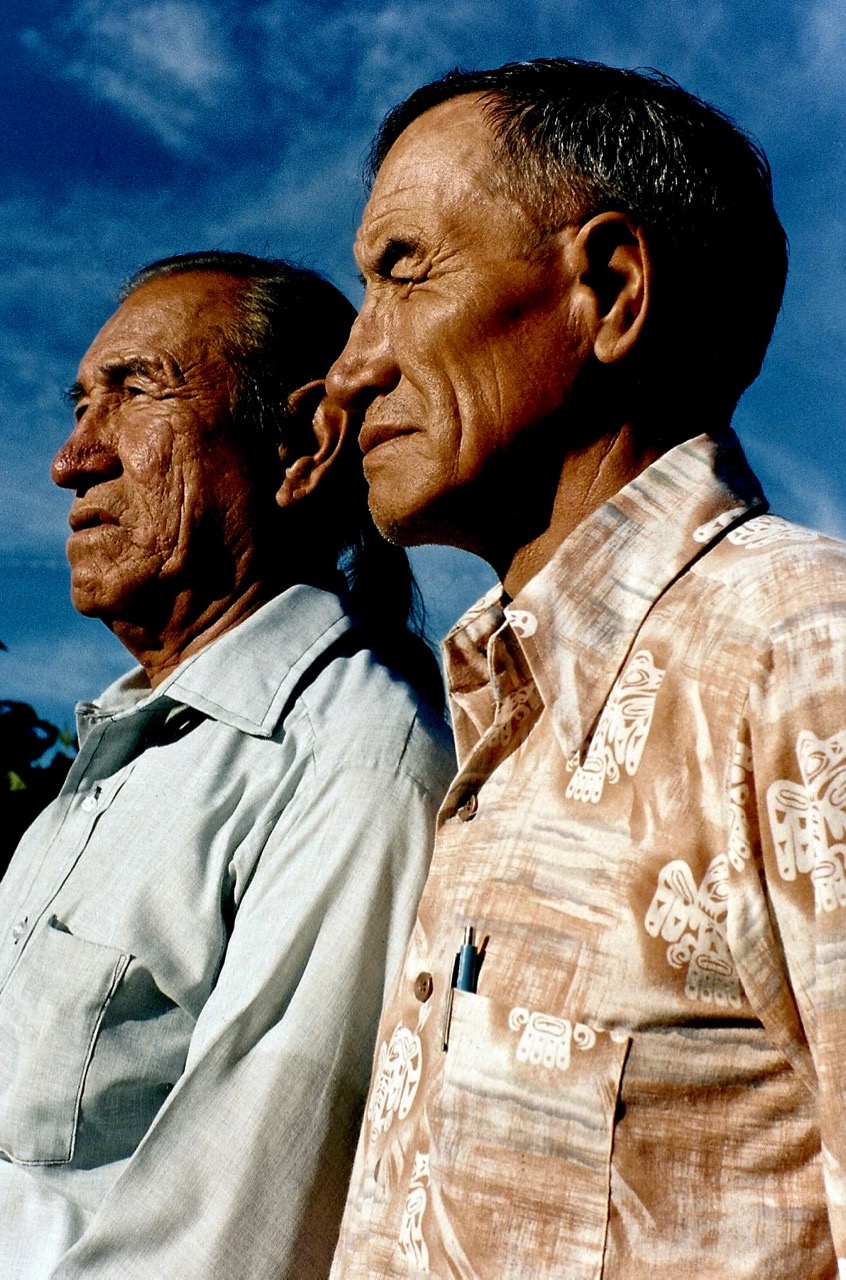 Jack & Leo Little Oglala-Brule-Lakota Custer South Dakota 1984