Author's journey results in photographic treasure
by Avis Little Eagle
Indian Country Today, Rapid City, South Dakota, USA, 25th June – 2nd July 1996.
One can now visit the Little Bighorn Battlefield, the Sand Creek massacre site, the Wounded Knee Massacre site – all on the same day. "The Battlefields, Monuments and Markers" exhibit is a colourful photographic journey that history buffs will immerse themselves in.
Showing at the Gallery of American Legends in Custer, South Dakota, "The Battlefields, Monuments and Markers" exhibit features fifty historical sites in eighty framed still colour images, with an interactive wall story.
Andrew Hogarth, photographer and publisher of "Battlefields, Monuments and markers," used his journeys to compile, author and publish "Cheyenne Hole," "Lakota Spirit: The Life of Native American Jack Little" and "Native Lands: The West of the American Indian 1982-1992."
His "Battlefields, Monuments and Markers: The American West" will show from July 4 through to September 30 at the gallery of American legends in Custer, South Dakota. Mr. Hogarth visited 120 sites and logged more than 115,000 miles to compile his guidebook "Battlefields, Monuments and Markers: A Guide To Native American-United States Army Engagements From 1854 to 1890."
According to this guidebook, the years from 1854 to 1890 marked the height of European – Native American confrontations on the Great Plains. The book and the exhibit presents a series of modern photographs, a brief history of the actions and a guide to locate the sites.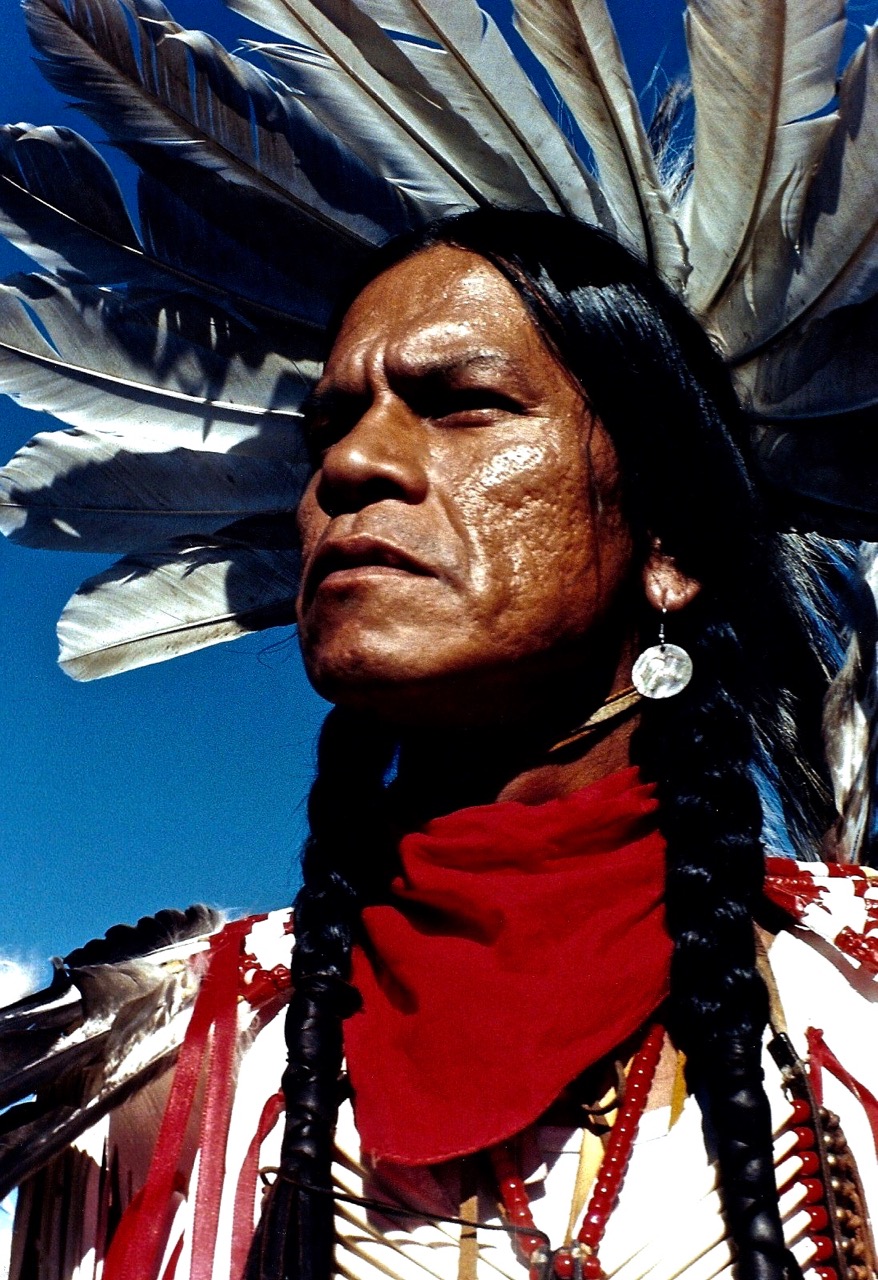 Brief accounts from the Indian perspective are offered. Mr. Hogarth said he drew his information from oral history, eyewitness accounts and official military reports. "The history of the American West has been recorded by the culture that won control," Mr. Hogarth said.
"Today the history is still being recycled in schools and universities telling about the white man's achievements simply because they were written on paper and kept in file cabinets for future generations to rewrite."
"Over the last fifteen years I have travelled 115,000 miles over the Great Plains region visiting and talking with the real historians of the American West, the cowboys, ranchers, traders, and native Americans men and women who, like their parents and grandparents, passed down the real history in oral tradition form.
"The real historian must travel long distances over many years," he explained. His interest in re-capturing the history of the west began during his childhood. "as a child growing up in the 1950's, we were subjected to the 6.30 p.m. to 9.30 p.m. serial television of how the white Anglo-Saxon race won the Wild West."
"Shows like 'Bonanza,' 'Rawhide,' 'Maverick,' 'Wagon Train,' 'Have Gun Will Travel,' 'Bronco,' and many more depicted the savage Indian killing the nicely dressed white women with parents and children."
"I always wondered where these murdering Indians went after their deadly deeds. Later I found out they returned to the back lots of the Hollywood movie set. Many if not all, were white men dressed to look like Indians. Wanting to know what happened to the real Native Americans led me in my quest for more knowledge, and in 1981 I made my first trip to the United States in search of the truth."
"This led me to visiting 120 historical sites over a fourteen year period and eventually publishing my "Battlefields, Monuments and Markers" book.  And now in 1996, my exhibition of the same name will debut in the Black Hills of South Dakota for the summer season."