The cataloging and archiving of my film and digital image collections is now completed: Today is the 12th of February, 2023 and the time has now arrived to think about where the 1305 Native American and Great Plains archived negatives and 3100 digital image collections should reside in future years. The imagery was created during my seventeen road trips driving 200,000 miles from the period 1981-2013. The preserved imagery is presently archived in three rosewood boxes pictured below. The image collections have six by four inch signed colour sample mounted prints and they also have raw scanned 20MB digital images for future use. Also included are forty "Great Plains Stories" text chapters with a total of over 6000 pages included with the collections. The stories deal with all aspects of my personal and creative collaborations with Native American artists and storytellers along the way that compliments the preserved imagery during my extensive journey's across the United States of America. The Mexico City and Yucatán Peninsula digital image collections are also titled and archived and included on portable flash drives much like the Great Plains digital imagery from 2008-2013. Further details regarding the image titles and extras can be located in the "Image Collections" drop down menu on the andrewhogarth.net website.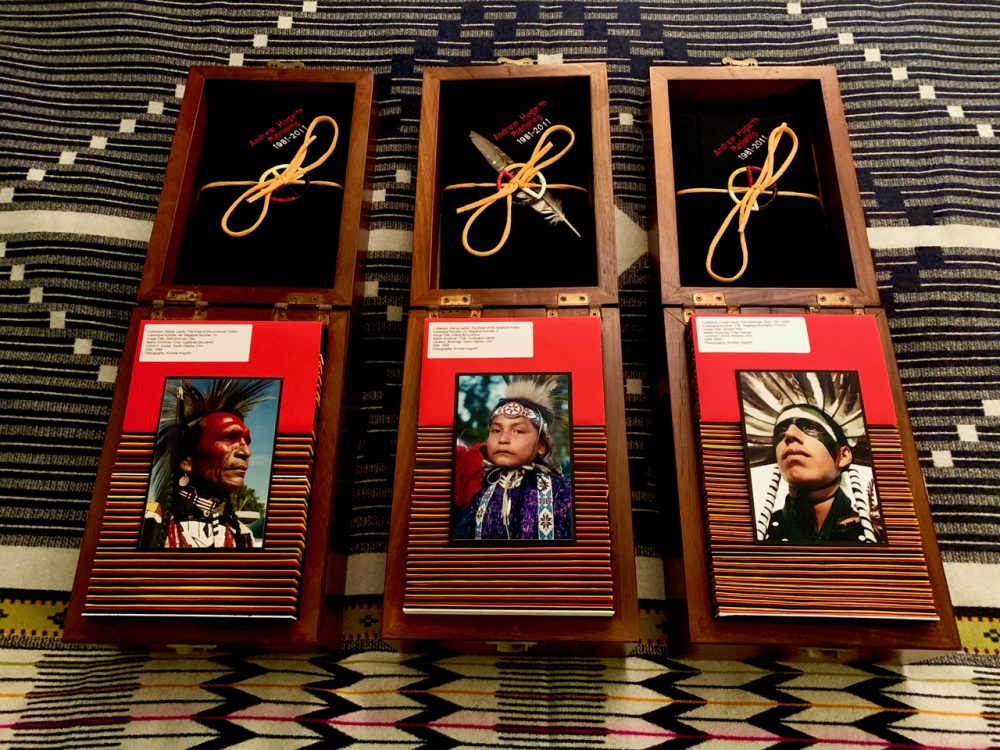 As a current working artist and sole trader of my own creative works I am extremely proud of the effort over the last forty years. I have so many fond memories of all the Native American artists, ranchers and trading post owners who I met and photographed along the way. Many individuals became good friends over the decades and it is amazing how the power of a good image can help form life long bonds of friendship. Creating and sharing these special images with them and their families and the general public at large through my books, photographic exhibitions and music was indeed a honour for this displaced Scotsman!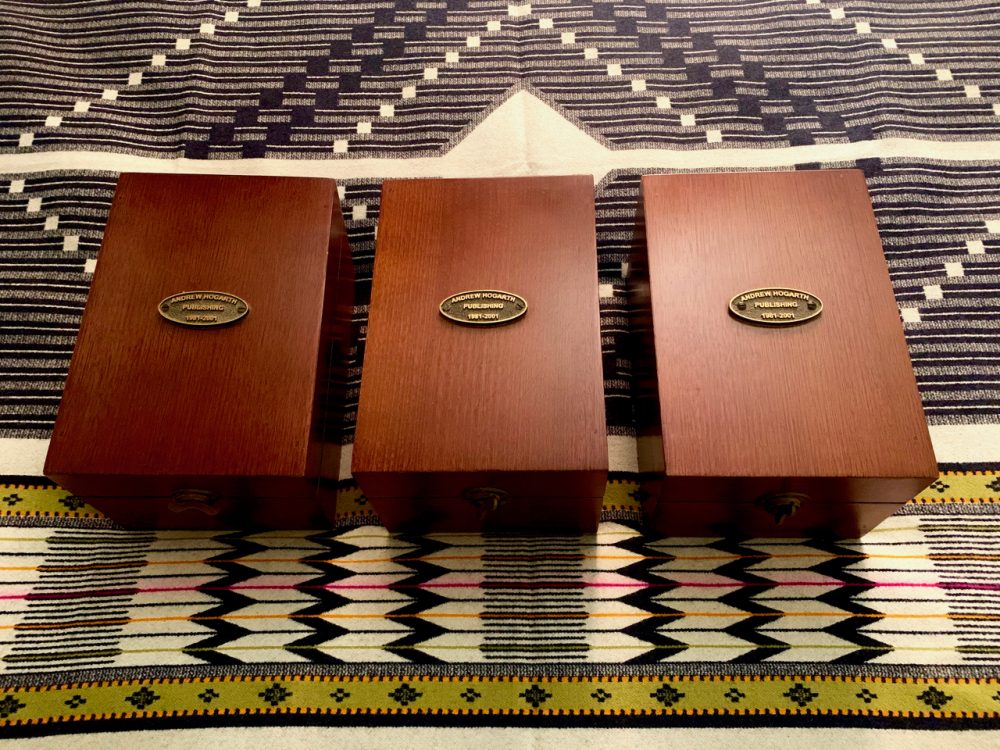 Handmade Signed Albums: The two signed eighteen inch by twelve inch mini poster signed image handmade acid free albums are housed in protective cases with an overall size of twenty-four inch by seventeen inch. Both albums are sixty-four pages each in total and they have recently been updated to include imagery from my final Great Plains road trip in 2013. Both limited edition handmade albums are one of a kind and house two hundred and fifty-six images from my premier photograph collections from the first image of the Alamo Chapel in 1981 to the stunning portraiture series of Navajo traditional dancer Calvert Dixon in 2013. Included in the albums are images of Jack Little, Bill Tallbull, Frank Fools Crow, John L. Sipes Jr, Joe Medicine Crow, Darrel Lone Bear, Sallie Black Eyes, Tony Rider, Adam Nordwall, Roy Pete, Harvey Spoonhunter, Timothy Eashappies, Kylie Attine, Jay Eagle, Jondella Chavis, John Tail, Don Nomee, Nathan Blindman, Cedric Walks Over-Ice, Jocelyn Billy, Bill Hayes, Francis and Cerise Stewart, Virginia Pease, Orlando Dugi, Heywood Big Day, Danny Reyes, Phillip Paul, Daniel Long Soldier, Pearl Sammarifa, Jack Old Horn, Larry Green, William Spotted Eagle, Nakita Williamson, Gary Tail Feathers, Tylis Bad Bear, Elmer Blackbird, Mary Cummins Bear-Cloud, Tim Real Bird, Quanah Kaline, Dan Nanamkin, Travis Terry, Jewel Medicine Horse, Paha Ska, Fabian Fontenelle, Alvin Yellow Owl, Khena Bullshields, Stanley Bear-Paw, Melvin Smith, Newton Old Crow, Tim Yellowtail, Walter Old Elk, Logan Reeder, Raymond Cree, Tommy Christian, Johnathan Maxwell Beartusk, Patti Douville, Gilbert Emery Brown, Alorha Baga, Percy War Cloud Edwards and Pius Real Bird.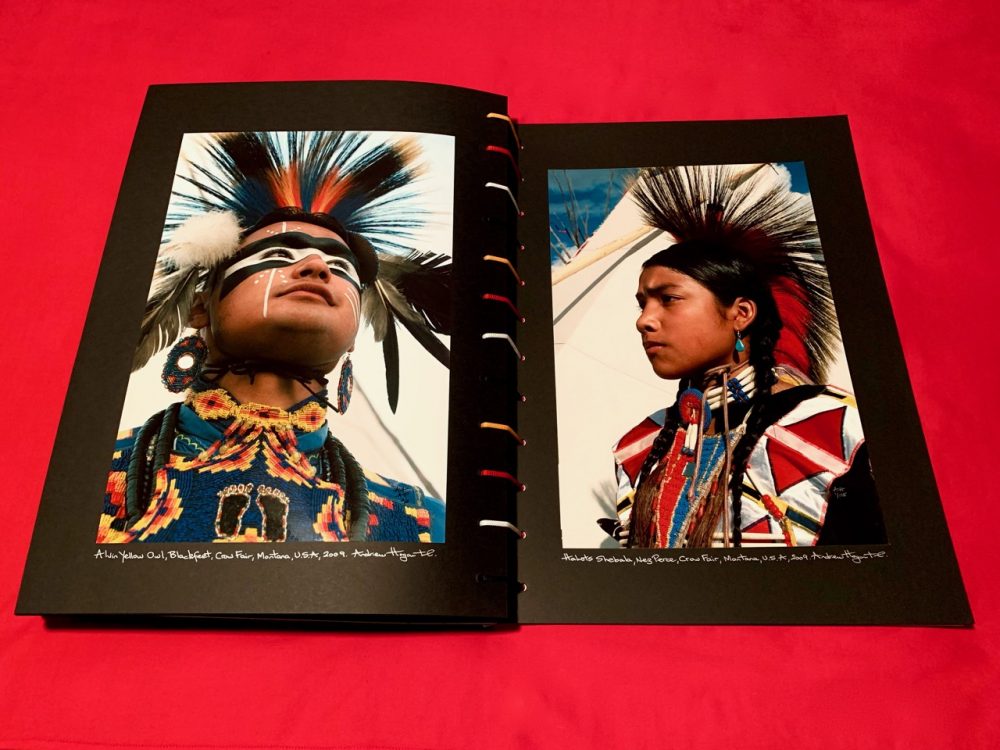 Exhibits USA National Tour Images: In late April, 1998 my Powwow: Native American Celebration fifty-five framed photographic exhibition complete with educational wall text was one of only fourteen art forms worldwide selected for a three year national tour of the United States of America by Non For Profit Touring Company Exhibits USA located in Kansas City, Missouri. The Powwow exhibit opened at the National Civil Rights Museum in Memphis, Tennessee in late October, 2000. Other prominent museums and galleries who exhibited Powwow: Native American Celebration were the Museum of the Mountain Man, Pinedale, Wyoming, the Jim Gatchell Memorial Museum, Buffalo, Wyoming, the Shafer Art Gallery, Big Bend, Kansas, the Museum at Warm Springs, Oregon, the Sam Noble Oklahoma Museum of Natural History, Norman and the Sam Houston Memorial Museum, Huntsville, Texas. The Powwow collection was one of Exhibits USA most popular touring exhibitions from 2000-2003. The exhibit was completely booked out after the first fifteen months of its listing in the Exhibit USA travelling catalogues. The fifty-five matted images from the exhibition are twenty-four inch by twenty inch. All fifty-five images are initialed AH 2000. The Powwow image collection is also supported with a high end twenty-four page limited edition litho catalogue and include a selection of the exhibition wall text from Lakota Jack Little published through Andrew Hogarth Publishing.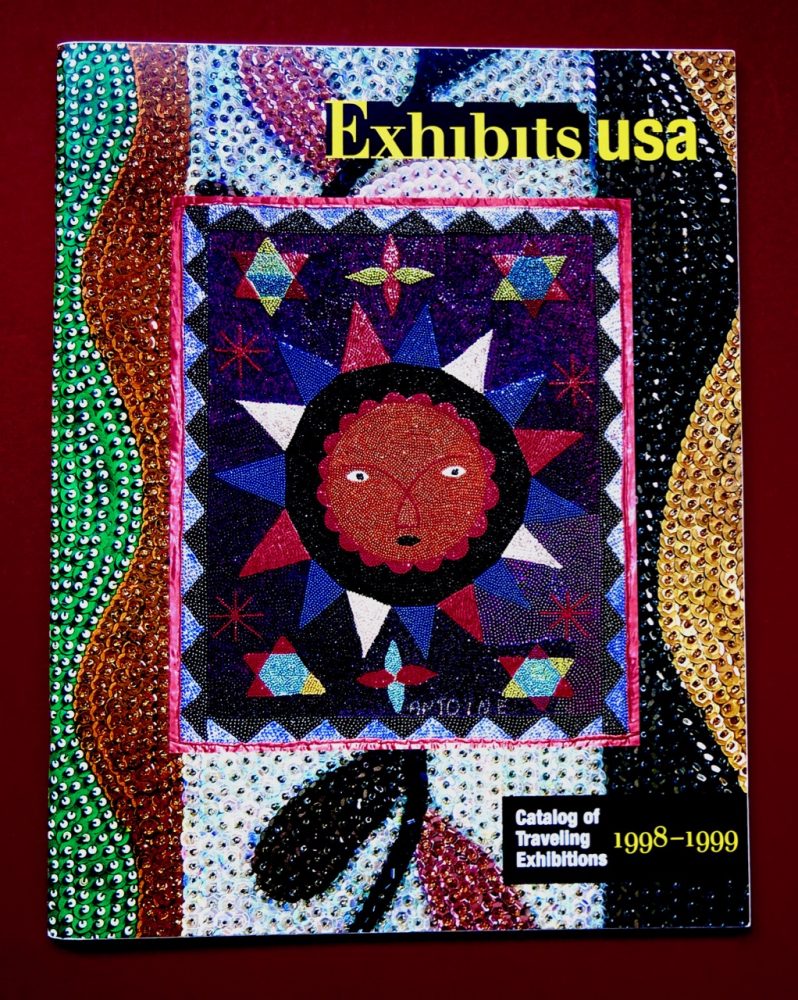 New Updated Themed Website: The large image galleries under the "Photography" menu on my website have now been deleted online and replaced by a series of larger selected images from each of the preserved archived collections. Although when one views the entire website they will still be able enjoy an interesting visual and text interaction as I journeyed across the Great Plains of North America for over three decades.