With only three days before a new year dawns in 2020 it is time to think about where the 1305 Native American and Great Plains archived image collections taken during my seventeen road trips from 1981-2013 should reside. The forty chapter "Great Plains Stories" chapters with a total of over six thousand pages are also now completed informing interesting parties regarding my interaction with the people who live on the land during my 200,000 mile journey across the United States of America. The stories in text bring alive and compliment the preserved imagery from Andrew Hogarth Publishing. With the large image galleries under the "Photography" menu now deleted and replaced by a series of larger selected images from the collections. Although when one views the entire website they will still be able to enjoy an interesting visual and text experience. Further details regarding the image titles and extras for sale can be located in the "Collections For Sale" drop down menu on the website.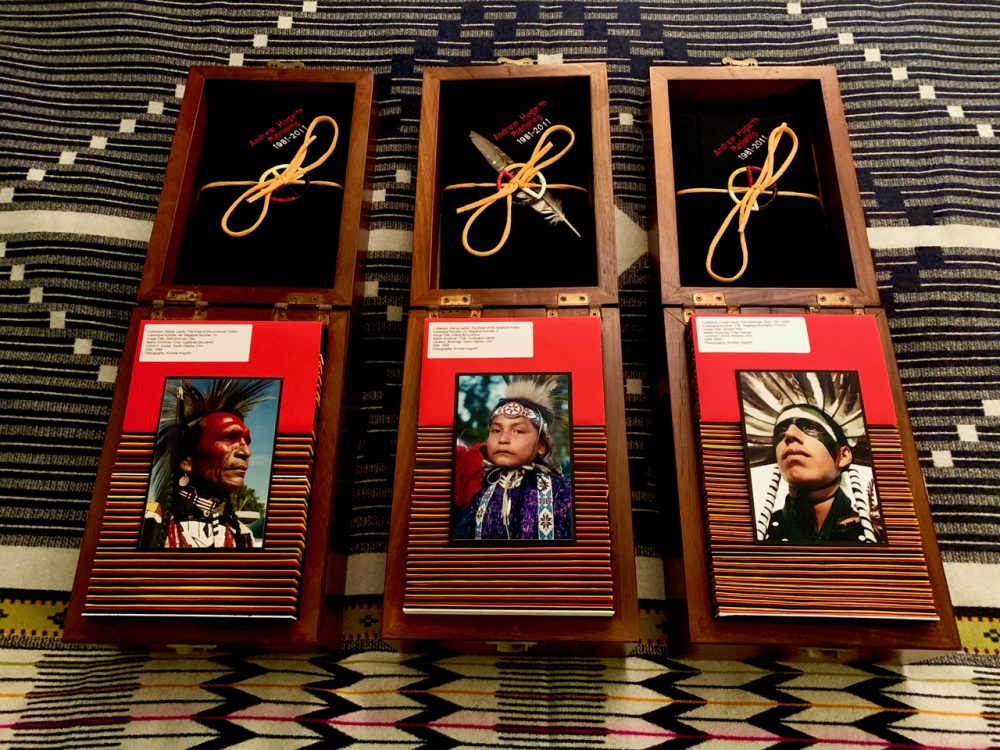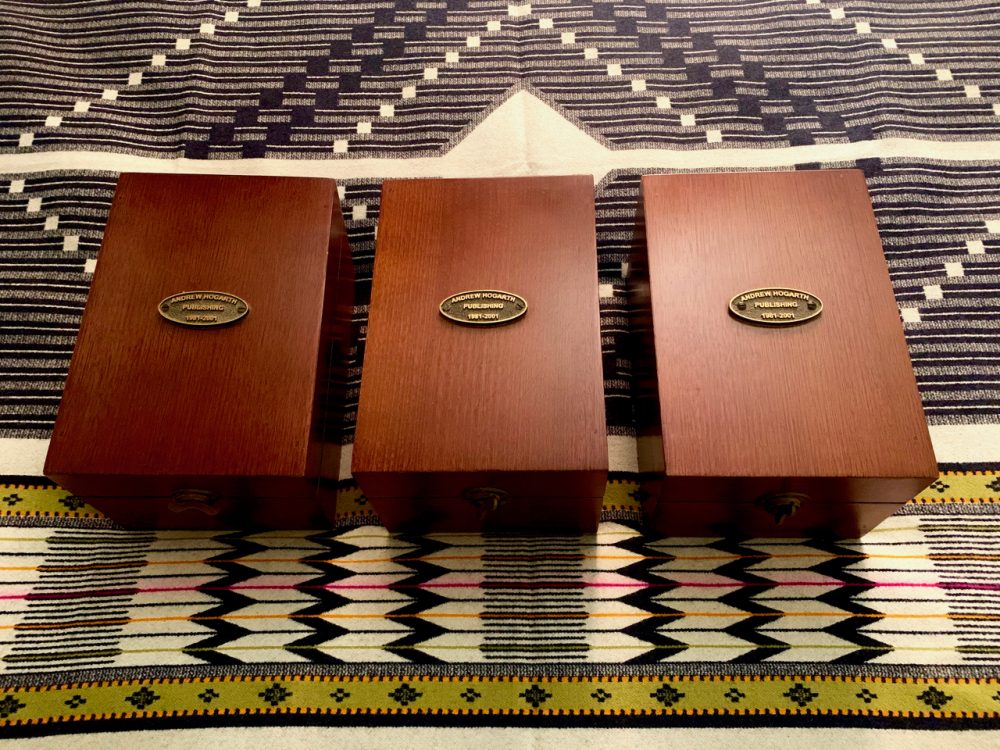 The back end of 2019 was crazy town in Sydney working like a man possessed to finish the two signed eighteen inch by twelve inch mini poster images handmade books with an overall book album size of twenty-four inch by sixteen inch. The albums have been around the apartment in Bronte Road for a while but not updated since 2006. Unlike the preserved negatives and the archived digital imagery in the rosewood boxes along with A4 box file series which are current and up to-date to 2013.
As a current working artist I am extremely proud of the effort over the last thirty-nine years. With fond memories of all the Native American artists, ranchers and trading post owners who I met and photographed along the way. Many individuals became good friends over the decades and it is amazing how the power of a good image can help form life long bonds of friendship. Creating and sharing these special images with them and their families was indeed a honour for this displaced Scotsman! Both the handmade one of a kind two limited edition albums house around three hundred of my premier photographs from the first image of the Alamo Chapel in 1981 to the stunning portraiture series of Navajo traditional dancer Calvert Dixon taken during the last and final Great Plains road trip in early August, 2013.