Crazy Horse and the Hands of Time.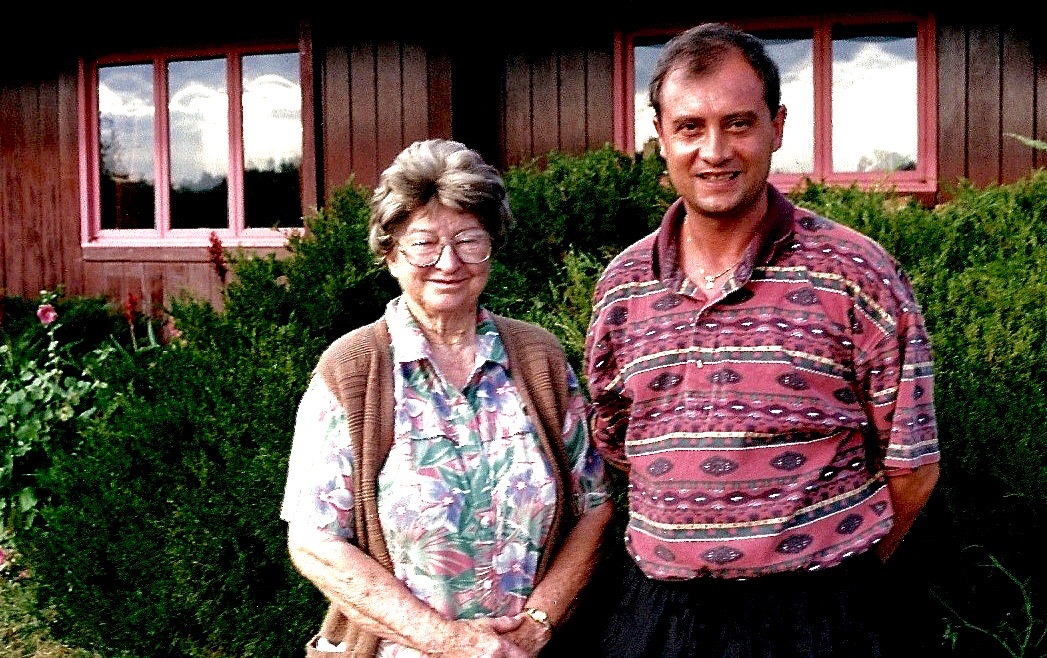 When the Trek America driver at the Grand Canyon campsite informed me about Crazy Horse Memorial in the Black Hills of South Dakota I knew that this would have to be the next trip I embarked on after I arrived back in Sydney, Australia. Plus the driver mentioned that he was reading Crazy Horse by Nebraska author Mari Sandoz. Something clicked upstairs for more information about this mysterious Lakota War Chief as the Grand Canyon campfire flames glowed.
Years later during one of the road trips in 1992 Kim and I visited with Caroline Sandoz Pifer the sister of Mari Sandoz at her home in the Sand Hills of Nebraska. Caroline had journeyed with Mari in 1930 down to the Oglala-Lakota Pine Ridge Reservation to interview Chief He Dog who was aged ninety years old. The old man had been a lifelong friend of Crazy Horse and they fought together at the Greasy Grass in 1876.
At the tender age of seventy-one Caroline started a three year degree at university so she could have the proper paperwork to publish her sisters letters. Today while editing the Letters of Acknowledgement for the website I enjoyed reading the letters I received from Caroline in 1992 and again when we met in 1999. Caroline Sandoz Pifer lived to the ripe old age of one hundred years and passed away in 2012.