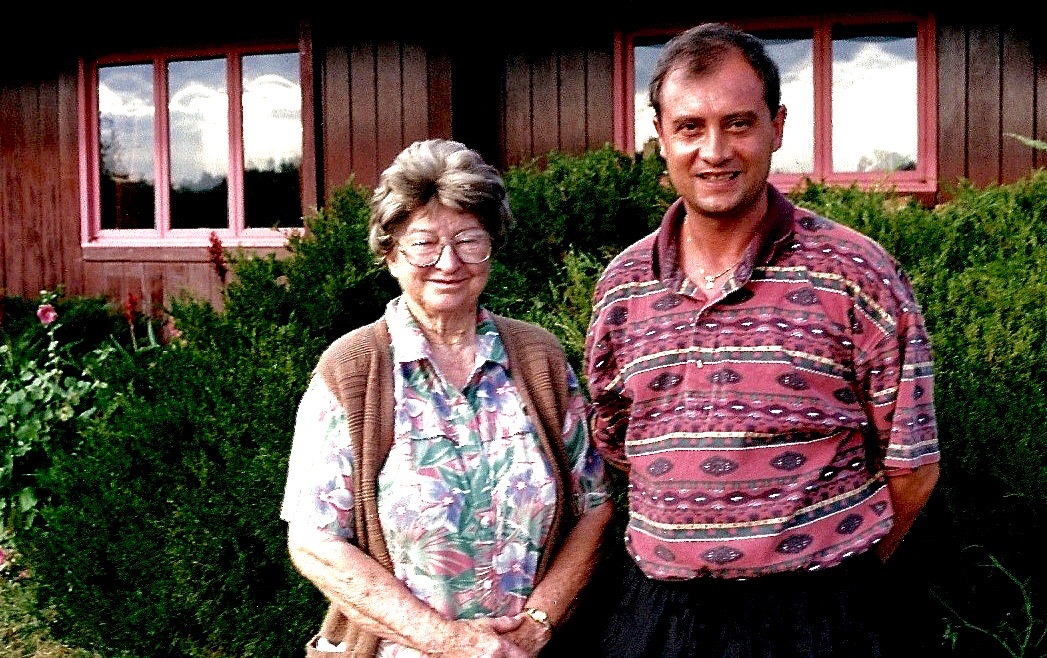 When the Trek America driver at the Grand Canyon campsite informed me about Crazy Horse Memorial in the Black Hills of South Dakota I knew that this would have to be the next trip I embarked on after I arrived back in Sydney, Australia. Plus the driver mentioned that he was reading Crazy Horse by Nebraska author Mari Sandoz. Something clicked upstairs for more information about this mysterious Lakota War Chief as the Grand Canyon campfire flames glowed. Pictured above Caroline and Andrew during their second meeting in 1992.
Years later during one of the road trips in 1992 Kim and I visited with Caroline Sandoz Pifer the sister of Mari Sandoz at her home in the Sand Hills of Nebraska. Caroline had journeyed with Mari in 1930 down to the Oglala-Lakota Pine Ridge Reservation to interview Chief He Dog who was aged ninety years old. The old man had been a lifelong friend of Crazy Horse and they fought together at the Greasy Grass in 1876. Pictured below is Custer's marker at Last Stand Hill.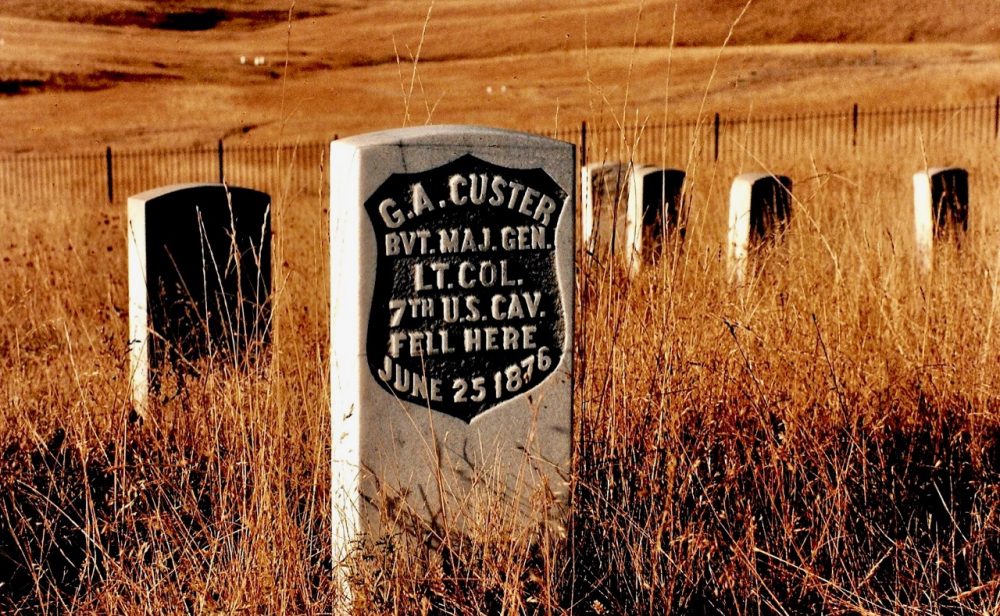 I remember asking Caroline during our 1992 visit to her Sand Hill home what was she doing as her sister Mari was interviewing Chief He Dog through the Lakota interpreter? Caroline replied as she sipped her tea and took a bit of her weenie sandwich that as the cabin walls were covered like wallpaper as such with the comic pages from the local newspapers. Caroline decided it might take a while with the interviews so she started to read the comic stories to pass the time away. I did not laugh out loud at the time but later as Kim and I drove back to our motel room I remarked to her how sometimes great historical meetings can be down right boring for a sixteen year old teenager.
At the tender age of seventy-one Caroline started a three year degree at university so she could have the proper paperwork to publish her sisters letters. Today while editing the Letters of Acknowledgement for the website I enjoyed reading the letters I received from Caroline in 1992 and again when we met in 1999. Caroline Sandoz Pifer lived to the ripe old age of one hundred years and passed away in 2012.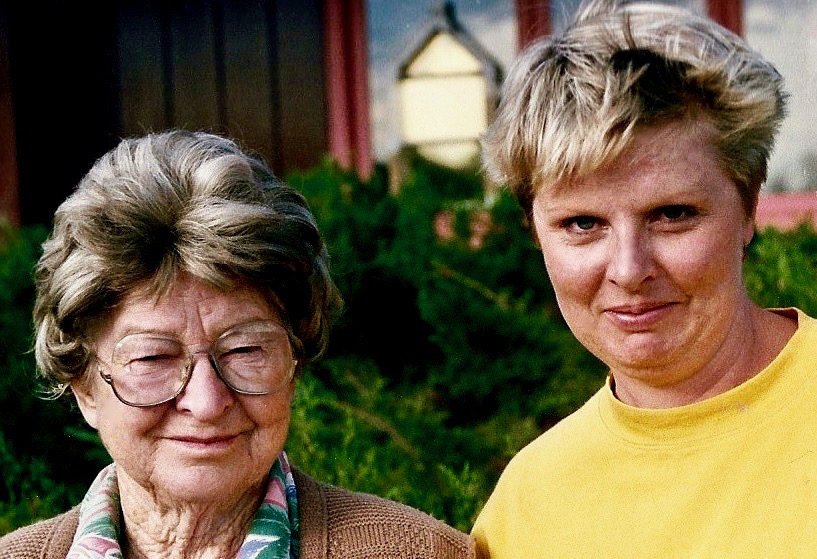 Caroline and Kim Sand Hills Nebraska 1992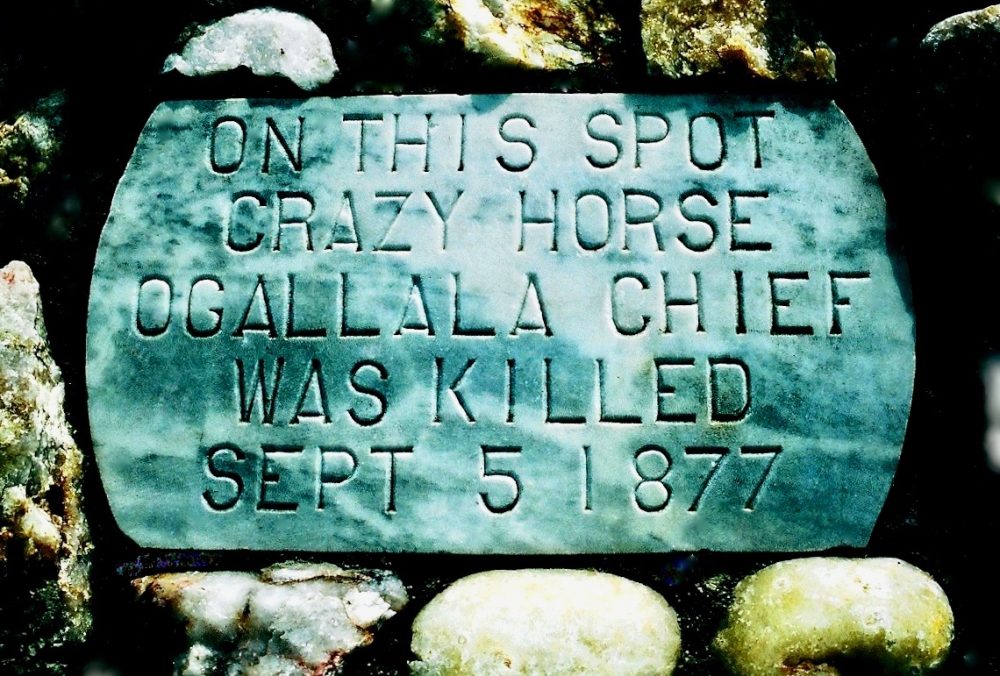 Crazy Horse Monument Fort Robinson Nebraska 2006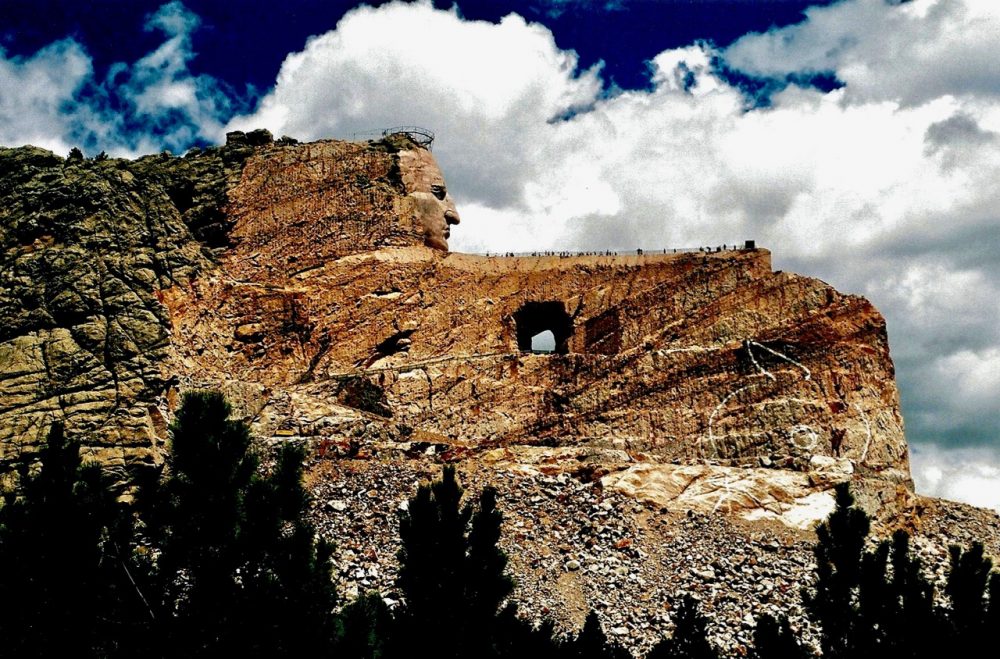 Crazy Horse Memorial Black Hills South Dakota 1995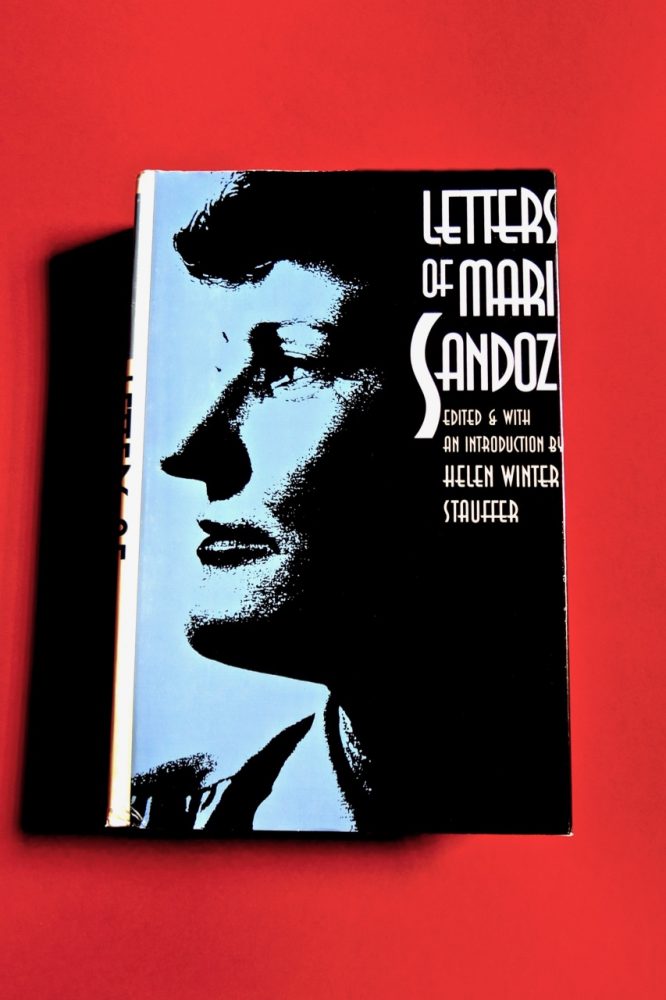 Mari Sandoz a truly great artist writer storyteller of the Great Plains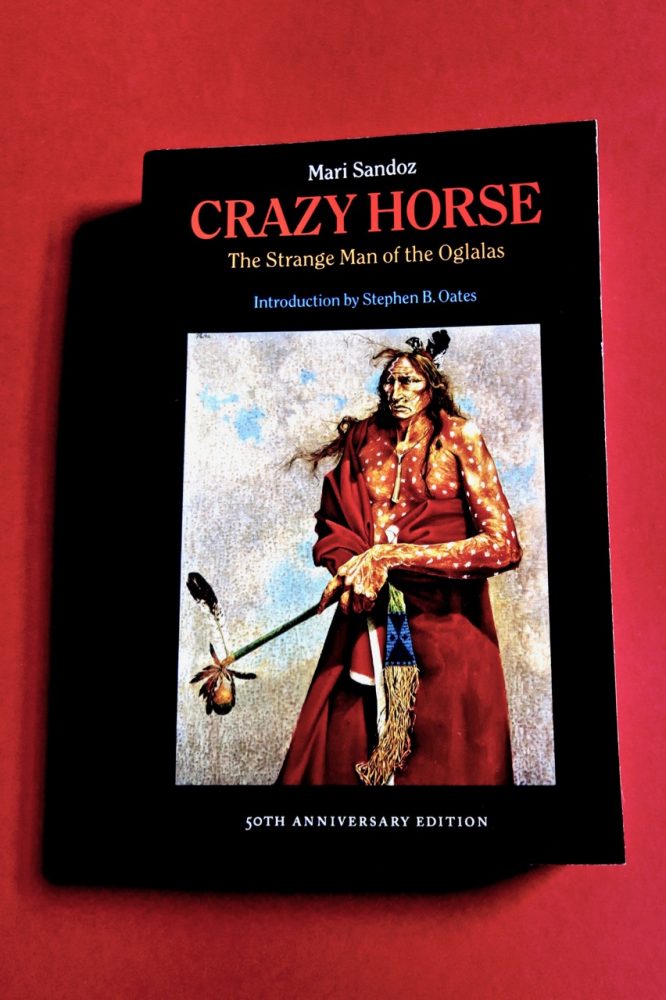 Love the weird and tormented Paul Pletka Crazy Horse painting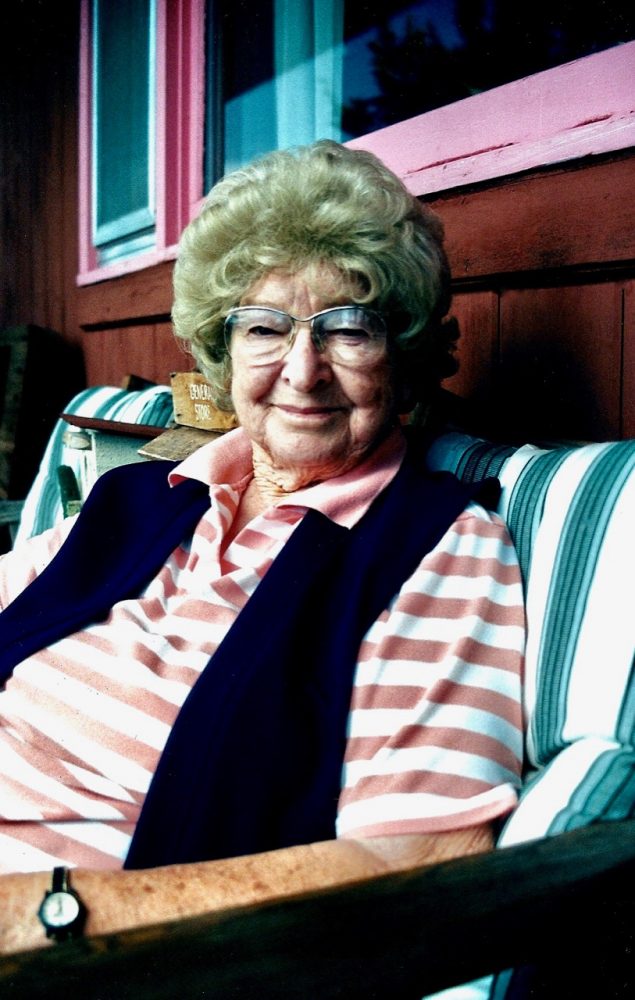 A relaxed Caroline poses for the camera in 1992