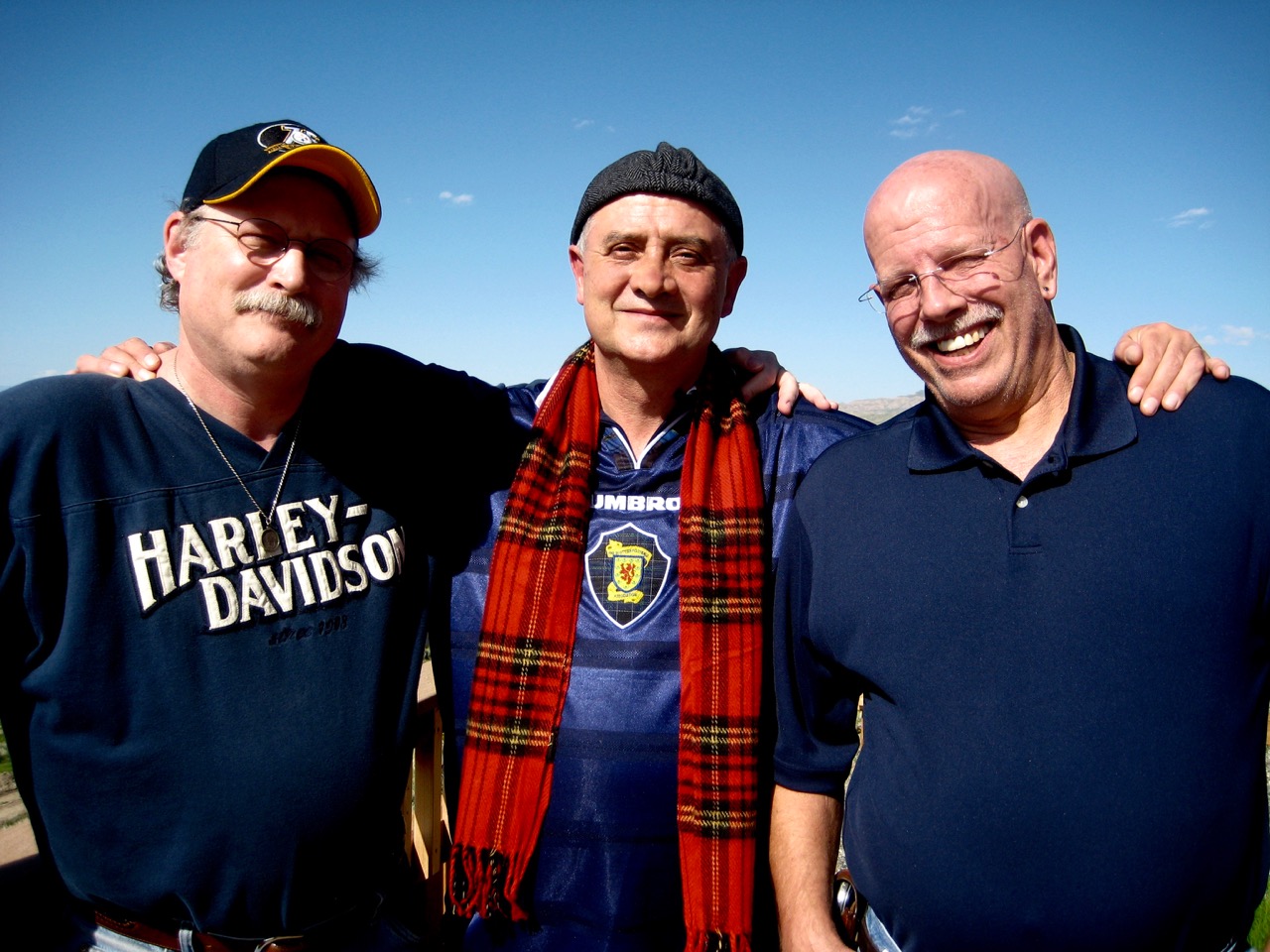 During my early recovery from the kidney cancer operation I was asked by good friend Denny Karchner if it would be possible to follow up the Jay Eagle painting from Jay's 1996 image at Crow Fair by working on a second image if one was made available from my end. I thought about the request for around two weeks and finally agreed that the image of Danny Reyes at the Cheyenne-Arapaho Colony Powwow in 1992 would be the image I selected for the forthcoming painting. Over the years I had turned down numerous requests for images to be painted. The work was a collaboration between two people who just happened to meet for a few moments in time and together created some imagery in natural light.
The reason that Jay Eagle was initially selected for a painting was purely the fact that I was in touch with Jay on Facebook and Denny was also on Facebook. We all agreed that it would be a interesting concept and it did seem that after twenty-nine years it was time for a painting. When the second request came in from Denny's home base of New Port Richey, Florida it did seem exciting to maybe work for a second time transferring one of my photographs into a painting. What was exciting about the Danny Reyes image is the fact that I only had two quick shots of Danny in near darkness as the Grand Entry was about to begin.
There was crowds of Cheyenne and Arapaho men, women and children milling around with the buzz of excitement and the sound of the drum groups adding to the energy of this very private powwow. As I walked around knowing that my chances for any imagery was fading fast to my right a tall young traditional dancer appeared dressed in majestic black feathered regalia and bonnet with half his face painted yellow and the other half painted black. I quickly introduced myself and after shaking hands I asked politely if I could shoot a couple of images.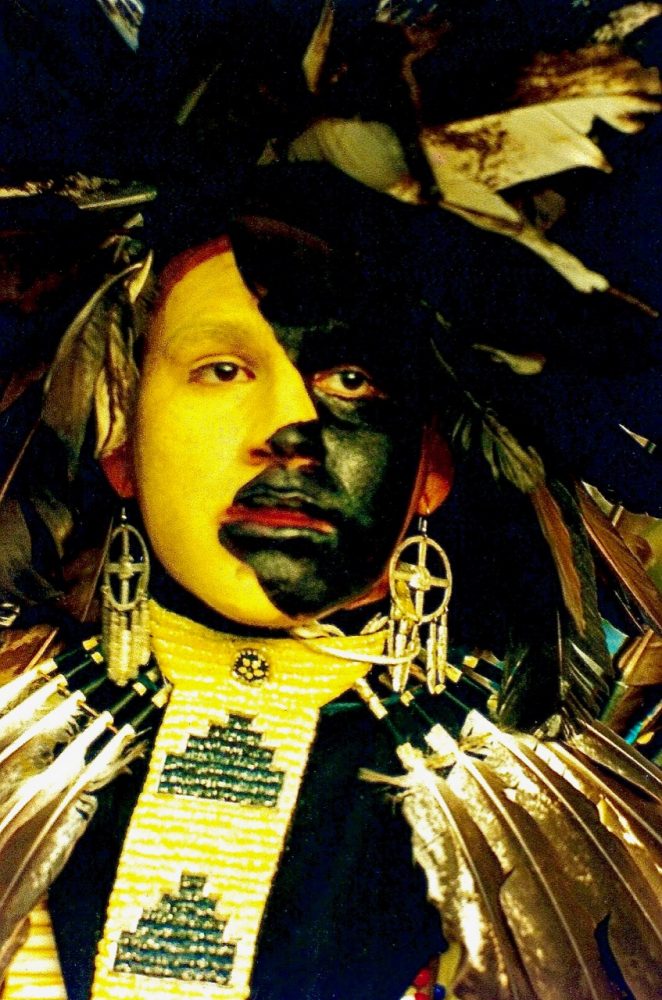 Later the following day when I had the images developed I found one to be totally blurred and the second images was fine but not sharp considering the low natural light late into the evening. But the image did finally did make it into the Native Lands: The West of the American Indian exhibition collection and in September, 1996 it hung along with twenty-six other images from the collection at the Jackson Hole Museum in Wyoming as part of the Internationally acclaimed Fall Arts Festival. I was fortunate to shoot images of Danny Reyes once again at Colony Powwow in August, 1996.
This time around I was the guest of Tribal Historian and Cheyenne Chief John Sipes Jr and his wife Dee Bigfoot. Fortunately Danny and I caught up at the parking perimeter of the Colony Powwow Grounds. And we managed to create some fine images together before darkness enveloped the tribal grounds. When the offer of a second painting came from Denny Karchner in Florida it was always going to be Danny Reyes from 1992. The chance to take the softness from such a stunning image was a opportunity I did not want to let pass by. Pictured is the painting by Denny from stage one through to stage four and completion.