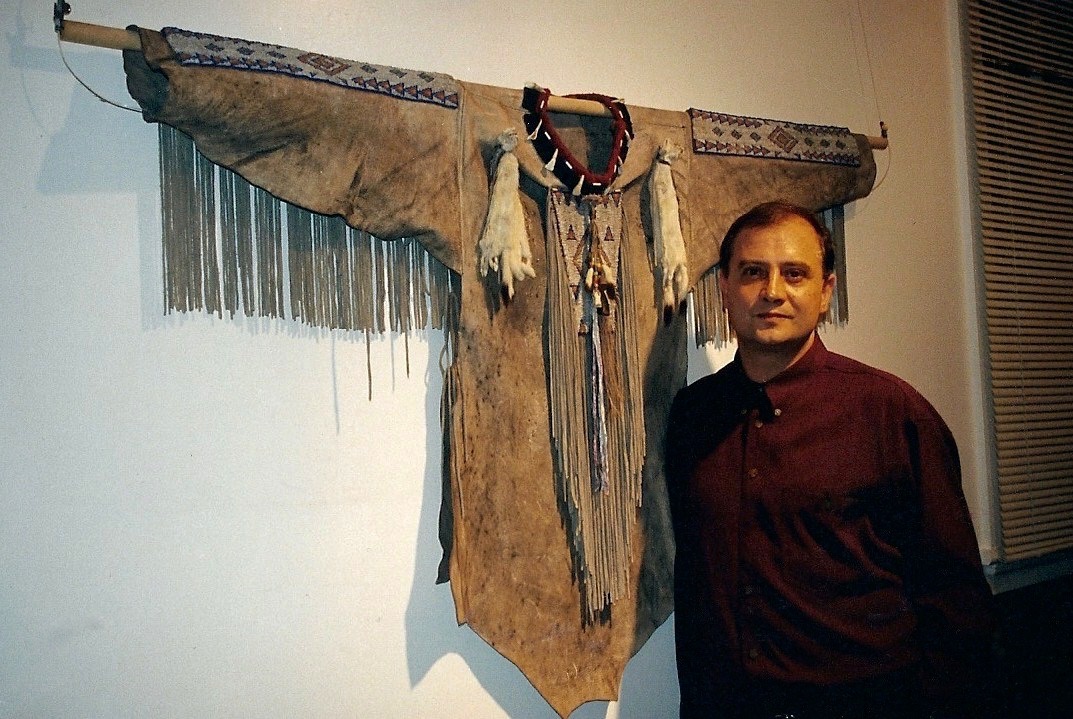 I will never forget the buzz going around Australia in 1997 regarding the Aboriginal Stolen Generations. It was indeed a strong topic of conversation with people from all walks of life across Australia. I received a phone call from Cameron Stewart at the Australian Newspaper asking would it be possible to include my image of Jay Eagle in a article that was going to press in the next few days. I said okay and on the Wednesday while the sitting Liberal John Howard Government members debated the Stolen Generation issues in Parliament the story was published in the Australian Newspaper. Now that was heavy shit!
The story behind the creation of the three preserved Jay Eagle images is interesting to say the least. It was in late August and Kim and I were attending the Crow Fair in southeastern Montana. My book selling was over for the season and my new project underway was trying to shoot enough images for the proposed Powwow collection that I planned down the track to sent out to not for profit Missouri based touring company Exhibits USA. It was Friday evening and we were staying in a motel in Sheridan, Wyoming. The night was really tough and my flu symptoms developed into a chest infection during the night.
On the Saturday I went to see a doctor in town and he prescribed some antibiotics. I felt pretty crap and could easily have went back to the motel and put my head under the covers and said goodbye cruel world for a few days. But I really needed to try and create some images with traditional powwow dancers and this would not happen if I did not drive the seventy miles up to the Crow Fair.
I said to Kim that I felt okay and we decided to attend the powwow. When we arrived at the Crow Fair I walked around the gravel track outside the dance arbour and I spotted this young traditional dancer standing quietly to one side. I went over and introduced myself and we shook hands. The young man was Jay Eagle and we decided to try and create some images in natural light. If I remember correctly we shot film for around thirty minutes and I wished Jay all the best in his upcoming dance event and left to hopefully continue shooting images.
When Powwow debuted at the prestigious Graphis Fine Art Gallery in Woollarha, Sydney, Australia it was one of Jay Eagles images that was selected as the lead photograph. In 2003 when I was interviewed for the Sunday Life Magazine by Rosemarie Milson we decided that Jay would be highlighted on a full page. On the Sunday morning 700,000 copies of the Sunday Life Magazine were distributed across the states of New South Wales and Victoria. Today Jay Anthony Eagle works on his grandparents farm in Idaho and we still keep in touch on Facebook and also by phone. That is cool!