Soulful Memories of a Lakota Friend.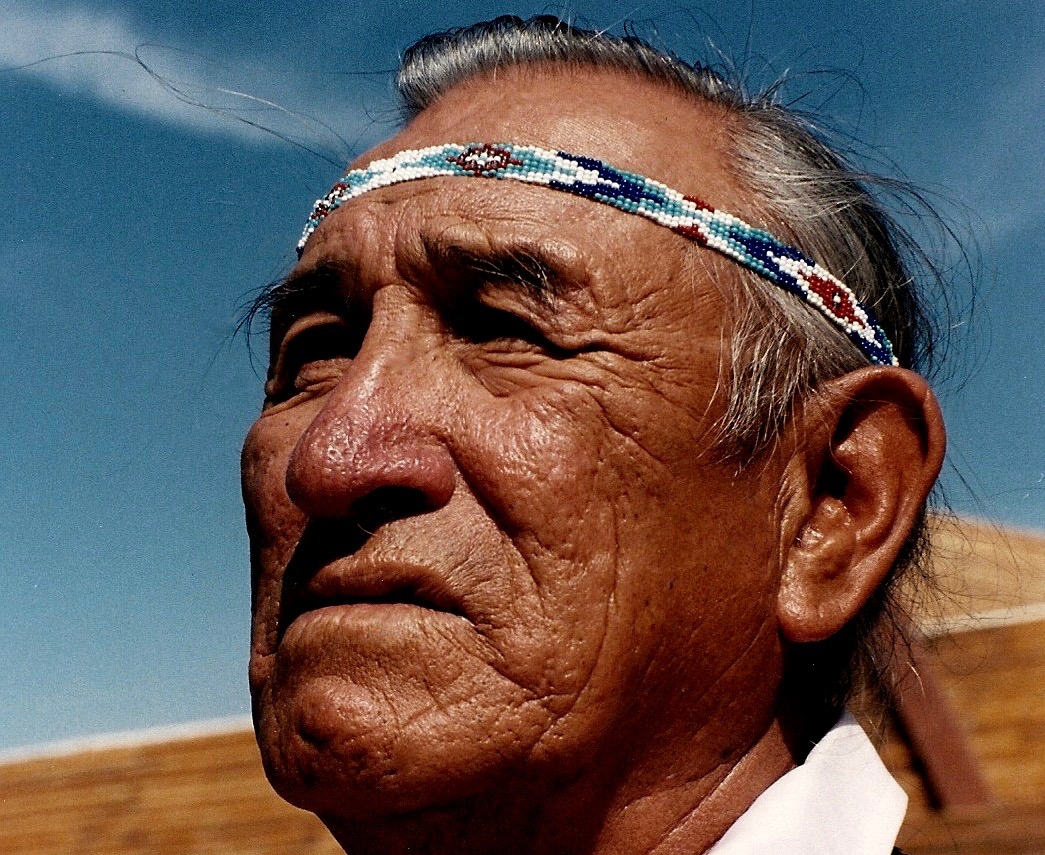 Pictured below is the first page of Jack Little's life story that was mailed to my unit in Oberon Street, Coogee in late June, 1984. I will never forget opening the brown envelope and carefully taking out the thirty-three page 10,000 word document. Today as I prepare to install the Native America: Dinetah to the Greasy Grass 2008-2013 digital photographs at St. Vincent's Hospital it is comforting to know that Jack, Shirley and I are still walking the walk and talking the talk in 2014.
Together we have spanned a total of ninety-four year of storytelling and even more when one think of Jack's great grandfather Mahalhpaya a Wounded Knee survivor from 1890 who lived during the free days on the Northern Great Plains before the intrusion of the white Americans from the eastern states arrived to lay claim to Lakota lands. I was pleased that I was able to include a quotation from the book "Lakota Spirit" on the front of the exhibition flyer. Jack Little born in 1920 and he is still fighting the good fight in 2014.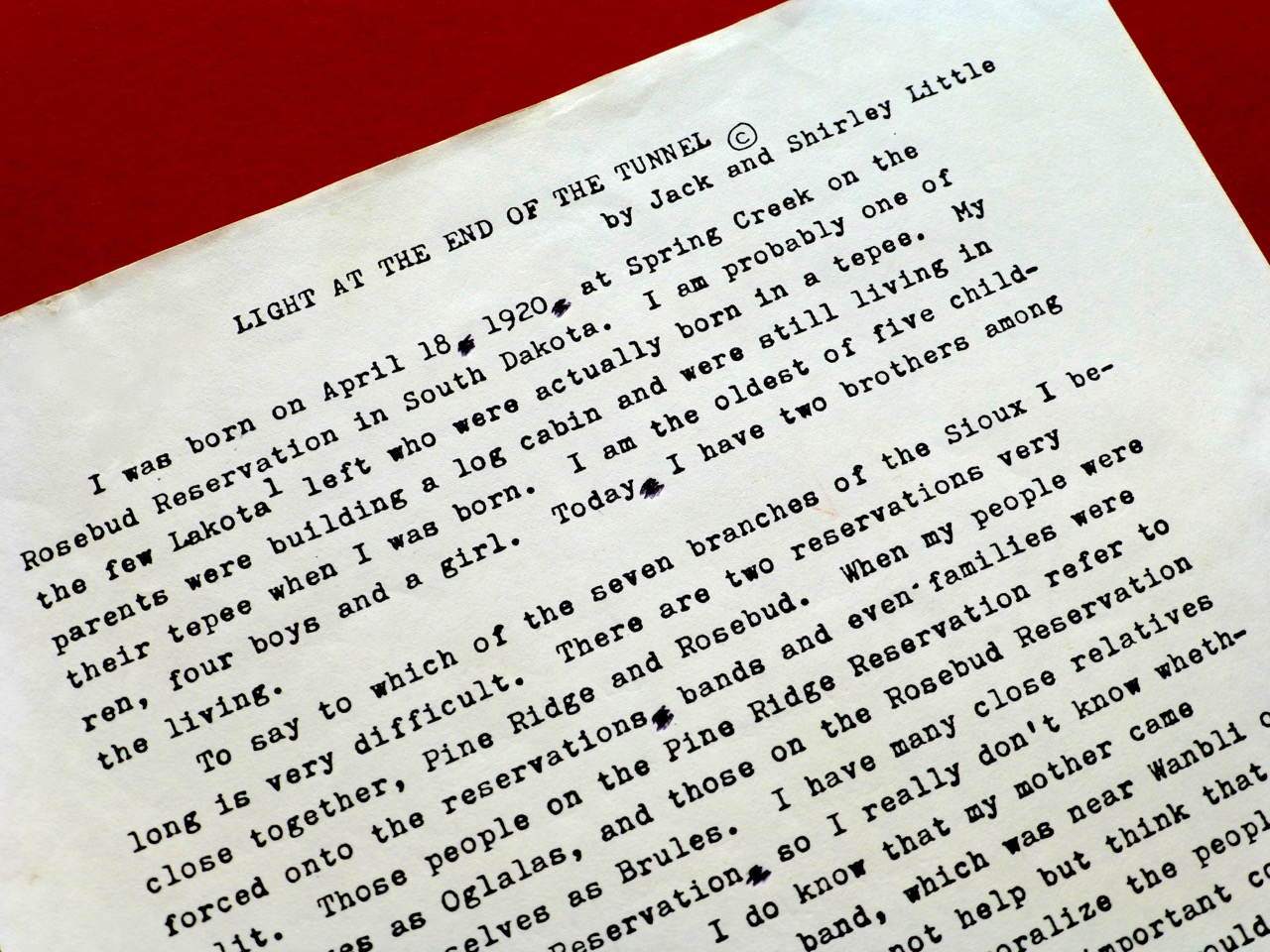 This entry was posted onThursday, January 9th, 2014 at 12:28 am and is filed under AHP Book Publishing, American Indian, Crazy Horse Memorial, Great Plains, USA, Storytelling, Sydney, NSW, Australia. You can follow any responses to this entry through the RSS 2.0 feed. You can leave a response, or trackback from your own site.